Character Study: Arrested Development's Buster Bluth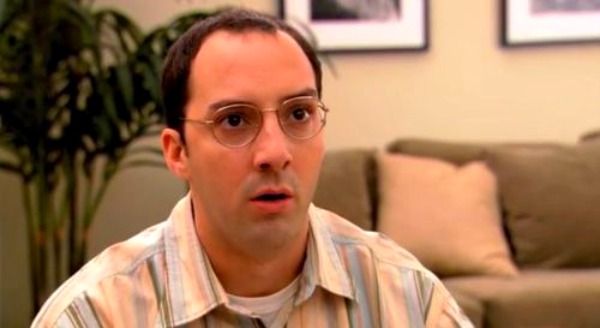 Posted by Melissa Locker on
There has never quite been a character like Buster Bluth on "Arrested Development". Played impeccably by Tony Hale, Buster is the baby of the Bluth family. He's a grown man with little direction, a very detached yet over-attached mother, and a penchant for giving shoulder massages. Buster is a bit off, but it is unclear why exactly. Even within the Bluth family, Buster is both a source of wonder and a cautionary tale:
Buster loves his mother, Lucille Bluth, but, they say the line between love and hate is thin, right?
But living with Lucille can be …er, hard:
So, like any grown man, Buster chooses to leave the nest:
As you can tell, Buster has an adventurous streak. It's this same thrill-seeking spirit and patriotism that lead him to join the army. There he proved himself to be a hero. So long as you have a really loose definition of hero:
Tune in to "Arrested Development" tonight to see what Buster gets up to next.
What's your favorite Buster adventure? Tell us on Facebook or Twitter.
"Arrested Development" airs tonight at 6 and 6:30 p.m. ET