Call-In Commentary: Watch the "Real Steel" trailer with director Shawn Levy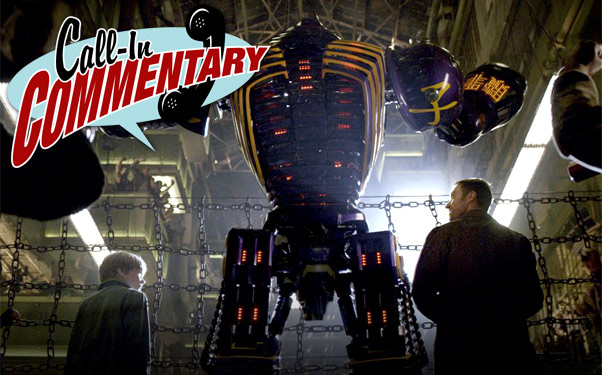 Posted by Brian Jacks on
One of the more intriguing films of the fall season is director Shawn Levy's "Real Steel," a sports drama with a substantial twist: the movie replaces human fighters with robot boxers. Based on a story from "I Am Legend" novelist Richard Matheson, the pic swaps out the original dystopian landscape with a more traditional small-town Americana feel, as a faded prizefighter (Hugh Jackman) agrees to train a junkyard robot with his young son and zeroes in on the spectacle-heavy championship.
In another installment of IFC's "Call-In Commentary" feature, Levy agreed to phone in and give us an exclusive narration of the "Real Steel" trailer, taking fans through the raucous, fantastical world that he's created for the film — much of which was built from scratch without CGI assistance. Check it out below, and then mark your calendar for the October 7th release.
video player loading
.
.
.
Will "Real Steel" draw you into theaters? Let us know below or on Facebook or Twitter.