Bruce Willis mixes it up with 50 Cent in this exclusive clip from "Set Up"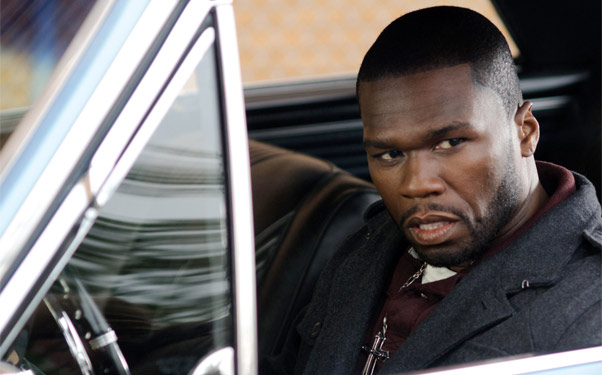 Posted by Brian Jacks on
In a way, 50 Cent is kind of the real-life counterpart to Bruce Willis in "Die Hard," what with getting shot nine times and all, so I suppose it's fitting that the two of them are finally headlining a film together. The direct-to-DVD action flick is called "Set Up" and we've got a first look at the two stars heating up a scene together.
In the pic, a group of former friends turn on each other after a heist goes wrong, with Willis playing the crime boss and 50 Cent being one of the ex-buddies. In the clip below, Fif tries to convince a skeptical Willis that he knows where the money is, and naturally needs some men to take on an army of adversaries. "Set Up" hits store shelves on DVD and Blu-ray September 20.
video player loading
.
.
.
Will you be checking out 50 Cent and Bruce Willis in "Set Up"? Let us know how it looks in the comments below or on Facebook or Twitter.