Ayelet Zurer replaces Julia Ormond as Superman's Krypton mom in "Man of Steel"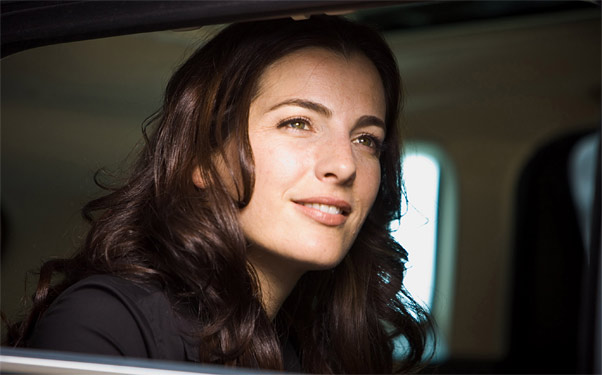 Posted by Aubrey Sitterson on
Though most fans identify Superman's mom and dad as Ma and Pa Kent, being that the guy's from the planet Krypton, his biological parents are actually a couple of aliens. Previously, Russell Crowe and Julia Ormond held the roles of Jor-El and Lara Lor-Van, respectively, but new reports reveal that Ormond has been replaced by Israeli actress Ayelet Zurer.
Best known to American audiences for her roles in "Angels & Demons" and "Munich," Zurer also appeared on the Israeli television series "Betipul," which was later adapted into the American show "In Treatment." Deadline broke the news of Zurer's casting, but was unable to cite a reason for director Zack Snyder's last-minute substitution.
Like most of Superman's core mythos, Lara Lor-Van was created by Jerry Siegel and Joe Shuster, but unlike some other elements, was first introduced in the "Superman" comic strip and then retrofitted into the comic books. In addition to her comics appearances, Superman's biological mother has also appeared in a number of television and film series, including "Smallville," "Superman: The Animated Series" and both "Superman" and "Superman II," in which she was played by Susannah York.
Zurer will be joining Henry Cavill, Amy Adams, Kevin Costner, Diane Lane, Michael Shannon and others for the 2013 release of "Man of Steel." What do you think about the casting? Would you have preferred to have Julia Ormond as originally cast? Tell us in the comments below or on Facebook and Twitter.