Listen to a 1978 audience freak out over "Halloween"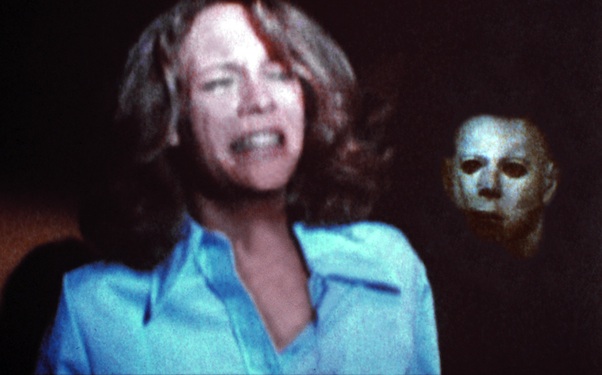 Posted by Matt Singer on
I haven't been able to verify that this is authentically vintage, but it is authentically cool regardless, so we'll post it, acknowledge the possibility that it is partly a put-on, and we'll be sure to update this further on down the road if we uncover more information about it. It's a clip that's started circulating around the interwebs yesterday (I saw it on Shock Till You Drop) that purports to be audio of an audience's reaction to John Carpenter's "Halloween" from a theatrical showing back in 1978. Have a listen:
It's definitely an audience watching "Halloween;" they react perfectly to every beat onscreen. And how can you not love the one guy who screams for Donald Pleasence to shoot Michael Myers one more time? Still, there's no way to prove from the clip alone whether that crowd is from 1978 or 1998 or 2011.
Listening to audiences react to movies is something we rarely have the opportunity to do, since we're usually part of that audience and we're (hopefully) too engaged in what we're watching to observe the way it's affecting the people around us. Audience reaction tracks have popped up on a few DVDs — I've listened to the one Robert Rodriguez put on the special edition of "Sin City" — but they can't come close to replicating the experience of actually going to the theater. They're really only useful this way, as a sort of audio scorecard of what worked and didn't. And in the case of "Halloween," obviously it worked really, really well.
Whether this is truly audio from thirty years ago or not, it's still a fun video, and a potent reminder why you should always always see horror movies in as large a theater with as many respectful but enthusiastic people as possible.
What's the most fun you ever had seeing a horror movie in a theater? Tell us in the comments below or on Facebook and Twitter.