Andy Samberg, Kristen Wiig, Penny Marshall and More to Stop by "Portlandia"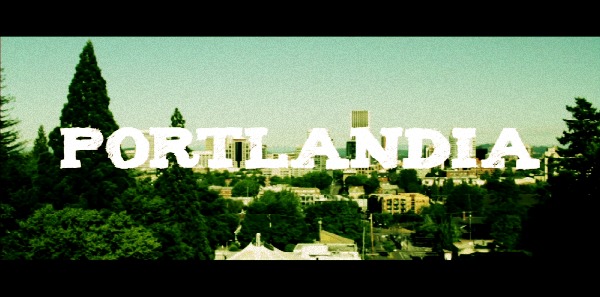 Posted by Melissa Locker on
Hey "Portlandia" fans we have big news for you. Today, IFC announced some of the guest stars who will be visiting the show when it returns in January. While we've already announced that Kyle MacLachlan ("Desperate Housewives," "Twin Peaks") will return as Portlandia's mayor and that Mary Lynn Rajskub ("24," "Mr. Show") may be stopping by a certain feminist bookstore on the second season of "Portlandia," we now have a few more names to share. This season's guest stars include a who's who of comedy, including Penny Marshall ("Laverne and Shirley"), Jack McBrayer ("30 Rock"), Tim Robbins ("The Shawshank Redemption"), Andy Samberg ("SNL," Lonely Island), Amber Tamblyn (127 Hours, "House") and Kristen Wiig ("Bridesmaids," "SNL").
As any fan can tell you, "Portlandia" stars Fred Armisen ("SNL") and Carrie Brownstein (Wild Flag, Sleater-Kinney) as a variety of wonderfully eccentric characters including Peter and Nance, a bohemian couple caught up in the organic and local food movement; Bryce Shivers and Lisa Everesman, an arty and obsessive couple; and Toni and Candice, the formerly activist, self-involved shopkeepers of the feminist bookstore "Women and Women First." In addition to the current inhabitants, several new residents will be moving in for season two.
Want a sneak peek? Here you go:
video player loading
.
.
.
For the latest updates on the new season, follow us on Twitter at @ifcportlandia and use the hashtag #portlandia; friend us on Facebook and check back online.
"Portlandia" returns to IFC Monday, January 9th at 10 p.m. ET/PT