"American Reunion" teaser makes us feel nostalgic, incredibly old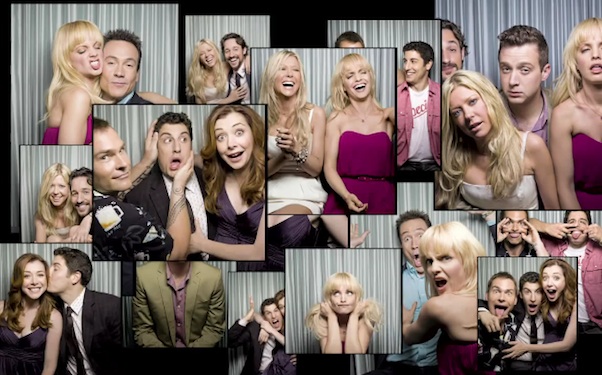 Posted by Matt Singer on
"American Pie" came out the year after I graduated from high school, and it's tale of awkward, horny virgins who have no idea how to relate to women was basically my life story on film, plus an awkward masturbatory pie incident something I could not relate to in any way whatsoever but still found very entertaining. Both sequels, "American Pie 2" and "American Wedding" were satisfying diversions, if not quite as earth-shatteringly honest and funny about 90s teen life as the original. Then came a decade of straight-to-video cash-in sequels with none of the original cast except Eugene Levy as Jim's Dad, still hanging around teenagers for some reason even though Jim himself had split years earlier. And while some of those DTV titles aren't horrible (some; notice I said some) they never even came close to approximating the pleasure of the true "American Pie"s because they only replicated the crazy sexual antics and not the special chemistry between the characters.
Which is why it's kind of fun to see those characters back in "American Reunion," written and directed by "Harold and Kumar" architects Jon Hurwitz and Hayden Schlossberg, which debuted a cute teaser trailer on the web this week. The premise is simple but brilliant: its the gang from East Great Falls High School's ten year reunion. Thus there's no need to bend over backwards trying to invent some clever way to bring together all two hundred and fifty-two characters (approximate) from "American Pie," the reunion does all the work for you. And sure enough, basically everyone's coming back, including actors like Tara Reid and Chris Klein who didn't even show up for "American Wedding." They've even found room for the charming minor characters like Chris Owen's Chuck Sherman a.k.a. "The Sherminator," a guy whose nerdiness and love of impersonating Arnold Schwarzenegger characters hit an uncomfortably close chord with me at age 18 is really silly and absurd and in no way relatable, but still amusing to watch.
Here is the teaser:
Obviously, we don't see much (or any) actual footage from the movie, or even the entire cast. So I'm left with a lot of questions: where's "Mad Men"'s January Jones, who played Stifler's unlikely love interest in "American Wedding?" Will any of Stiffler's younger brothers, cousins, half-cousins, and gardeners who anchored all those DTV sequels show up? Has Nadia's handle on the English language improved and will that make her less sexy as a result? Will John Cho — a.k.a. "MILF Guy #2" — still be obsessed with MILFs even though he's now old enough to be a FILF himself? I guess we'll have to wait and find out when the film opens on April 6 next year.
Do you want to see one more "American Pie?" Does the mere thought of one wrack you with crippling terror about your own mortality? Tell us in the comments below or on Facebook and Twitter.