Watch the trailer for Jackie Chan's new Chinese historical war epic "1911"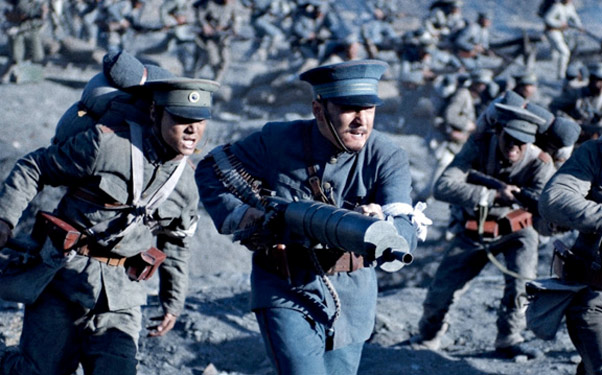 Posted by Aubrey Sitterson on
Word has been floating around for months about Jackie Chan's role in "1911," a serious war drama about China's Xinhai Revolution and what is reportedly the martial arts star's 100th film. Now you can get a look at the movie's action-heavy trailer ahead of its October 12 United States release.
In the movie, Chan plays Chinese hero Huang Xing, who was the first army commander-in-chief of the Republic of China, the government of mainland China between 1912 and 1949, which later relocated to Taiwan. Together with Dr. Sun Yat-Sen, played in the movie by Winston Chao, Xing waged war on the Qing Dynasty as part of the successful Xinhai Revolution.
As you might expect, the film is cast almost entirely with Chinese actors, but in addition to Chan, American audiences might also recognize Joan Chen, who had a memorable role on "Twin Peaks" and plays Empress Dowager Longyu in "1911." The movie is being released this weekend to honor the 100th anniversary of the Xinhai Revolution and will hit American theaters on October 12.
Watch the trailer below and make sure to tell us your thoughts on the new flick in the comments below or on Facebook and Twitter. Are you excited to see Jackie Chan branching out into more serious dramatic roles? Do you think there will be hilarious outtakes at the end?