10 movies we actually *want* to get a 3D re-release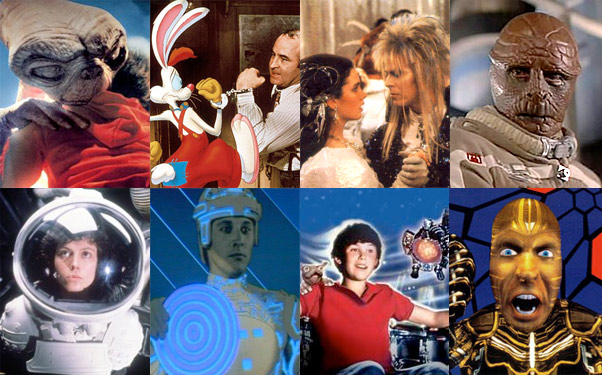 Posted by Brian Warmoth on
"The Lion King" roared back into theaters and grossed nearly $30 million at the box office last weekend, all thanks to its new 3D treatment. That was enough dough to earn the re-release a No. 1 slot over "Contagion" and "Drive," and stun cynics who may have doubted audience interest in the 3D-ification of a 2D animated film. Whether or not the upcoming 3D re-releases of "Star Wars" and "Top Gun" will find similar success remains to be seen (although both are probably a safe bet).
As long as Hollywood is digging through their attics and retrofitting films for 3D, though, we've got a few proposals that could make for memorable multidimensional screenings.
---
10. "Cool World" (1992)
If "The Lion King" can be shown in 3D, then surely someone can unearth this classic from the closet of Brad Pitt's career and show it the same level of respect. The combination of live action and animated characters should split apart nicely, and we've seen far too little of Gabriel Byrne in recent years anyway.
---
9. "The Lawnmower Man" (1992)
Jumping inside of computers doesn't always look at pretty as it did in "TRON," but this wonky horror movie's early-'90s computer animation should be simple enough to rework for the third dimension. Yes, it could look like a bad PlayStation game, but it can't look much worse than the 1993 Super Nintendo game that the movie inspired.
---
8. "The Last Starfighter" (1984)
The ultimate escapist wish-fulfillment trip for "X-Wing" and "Wing Commander" players would be a spectacular retro trip in 3D. The film has outer space dogfights, cockpit views and heaps of lasers and explosions. Yes, the special effects look like they were made in 1984, but their vintage simplicity could make them all the more striking as they pop off the screen.
---
7. "Flight of the Navigator" (1986)
Unfortunately, the technology does not yet exist to make a full-grown adult 8-years-old again and send them back in time to watch "Flight of the Navigator" in a theater again. 3D could do wonderful things for the flight scenes, as well as the young main character's robot friend, who happens to be voiced by Paul Reubens.
---
6. "Spaceballs" (1987)
At its best, a 3D "Spaceballs" release could be the ultimate satire of the 3D phenomenon. From Rick Moranis' giant helmet to Pizza the Hut, the only way to do this movie justice would be with excessive pop-outs in every scene. The results would be absurd and too compelling to miss.
---