"Whisker Wars": The Recap of The Beard Circuit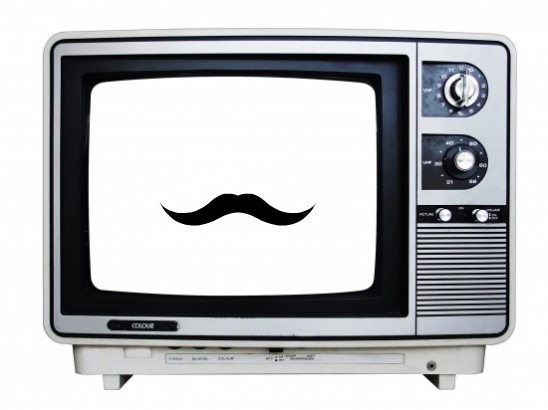 Posted by Melissa Locker on
Previously on "Whisker Wars," Beard Team USA founder Phil Olsen called Jack Passion "the Tiger Woods of beards," but we're assuming this refers to his many championships, not his lady skills. A rivalry is brewing in the full beard natural category between two-time world champion Jack Passion, Bryan Nelson of the Austin Facial Hair Club, and Myk O'Connor of the Gotham Beard and Mustache Association. However it was quiet woodsman Aarne Bielefeldt who took the crown at the first U.S. Beard and Mustache Competition in Bend, Ore. Bearding is a sport, and these guys are fierce competitors.
The next stop on the so-called Beard Circuit is in Ohio. After his controversial decision to emcee the U.S. competition, Jack Passion is back in the ring for the Ohio Beard Championships. His coach/captain Phil Olsen is judging the competition, but there won't be any favoritism, right? But, even with Phil on the bench, Jack's victory isn't guaranteed since Aarne Bielefeldt is there to defend his title and several local characters have shown up to represent the Buckeye States. Notably absent are the members of the Austin Facial Hair Club who are in Galveston, Texas, trying to raise funds to send the group to the world championships in Norway. The event requires everyone to come in Dickensian costume, but, at least according to team member Allen Demling, many of the attendees came dressed as "pricks." The team was having a hard time raising money to represent Texas in Norway.
Across the country, Myk O'Connor was preparing to host the Big Apple Beard & Mustache Competition. His beard coach/girlfriend, Karolina, met at the Alaska beard competition and this year, at his competition, he's planning on proposing to his long-time girlfriend.
Back in Ohio, the full beard natural category will be judged on density, pattern, texture, and length. Rookie Mike Scanlan has a five-foot beard and a local advantage, while Aarne has the power of the reigning national champion, and Jack has a two–and-a-half foot long red waterfall attached to his face. The judges have a lively deliberation about whether Mike Scanlan's length should trump Jack Passion's fullness and Aarne's grey mane. Eventually the winners were announced: Aarne took third, and the close tie between Jack Passion and local boy Mike Scanlan was broken by none other than Phil Olsen. A few cries of * cough * bias * cough * were heard, but Jack still reigned supreme.
Down in Galveston, the boys are getting creative in their fundraising. Alex LaRoche's kissing booth rakes in a whole two dollars, which should buy some in-flight headsets for at least one team member on the way to Norway. But they have to get to Norway if they are going to de-throne Jack Passion.
Meanwhile, Myk is simultaneously trying to prepare for the New York City championship and his proposal to Karolina. Many ringers have come in for the competition, including Jack and Aarne and Trevor Cranmer, a local favorite with a Jack-sized chip on his shoulder. There are many rounds of competition, but the main event is once again in the full beard natural category. Once again, Phil Olsen is on the judges' panel, but he has opted to abstain from the category. Third place goes to up-and-comer Brian Redbeard. Second place is reigning national champion, Aarne, meaning that Jack Passion and his beard, Big Red, take the top prize. Then Myk brings Karolina on stage and with an adoring, cheering crowd watching, he proposes. When she says yes, the crowd goes wild. While Jack may have taken the crown, Myk got the real prize.
Get "Whisker Wars" in your inbox and subscribe to other IFC newsletters, here
New episodes of "Whisker Wars" airs on IFC on Fridays at 11 p.m. ET