"Whisker Wars": Austin versus Jack Passion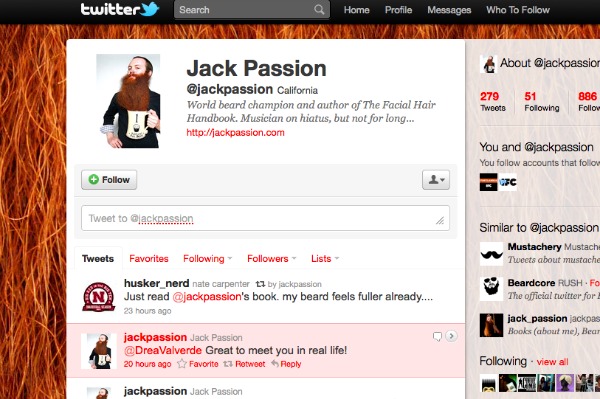 Posted by Melissa Locker on
Jack Passion has a lot of supporters. He is the two-time World Champion in the Full Beard Natural category, after all. Plus he wrote a book, The Facial Hair Handbook, sharing his knowledge about beard growth and maintenance, and showing others how to sprout a beard (almost) as long and luscious as his own. He's also a proud member and staunch supporter of Beard Team USA and the team's founder and captain, Phil Olsen, counts him as the team's a ringer. However, one group he can't count among his fans is fellow Beard Team USA members, the Austin Facial Hair Club. The rivalry between the Texas boys and Jack runs deep. So when a fake Twitter account showed up that was gently skewering Jack, who do you think is behind it? The show is called "Whisker Wars" for a reason.:
video player loading
.
.
.
Put a beard on your inbox when you subscribe to the "Whisker Wars" newsletter, here.
New episodes of "Whisker Wars" air on IFC on Fridays at 11 p.m. ET