Fall in love with the trailer for "Weekend"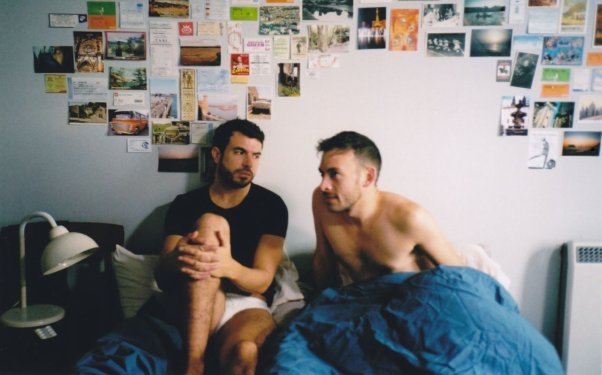 Posted by Matt Singer on
We've got the trailer for one of my most anticipated indie movies of the fall, "Weekend" written and directed by Andrew Haigh. The film earned strong reviews around the festival circuit earlier this year, and picking up the Audience Award in the Emerging Visions sidebar at South by Southwest and the Grand Jury Prize at the Nashville Film Festival. Here's the official synopsis:
"'Weekend' follows Russell (newcomer Tom Cullen, Best Actor winner at Nashville), who, after randomly picking up artist Glen (Chris New) at a nightclub on a Friday night, unexpectedly spends most of the next 48 hours with him in bedrooms and bars, telling stories and having sex, while developing a connection that will resonate throughout their lives. This affecting and naturalistic romance is beautifully realized, earning comparisons to Richard Linklater's 'Before Sunrise' in its exploration of how two people can come together only briefly, yet impact each other in a profound way."
And here's the trailer:
The film opens in New York City on September 23, and will be available around the country on VOD starting on September 30. For more reading, check out The Guardian on the film's "emerging talent" and A.O. Scott's review in The New York Times from the film's New York City premiere at BAM Cinemafest.
Excited to see "Weekend?" Tell us in the comments below or on Facebook or Twitter.