Walton Goggins enlists for "G.I. Joe 2: Retaliation"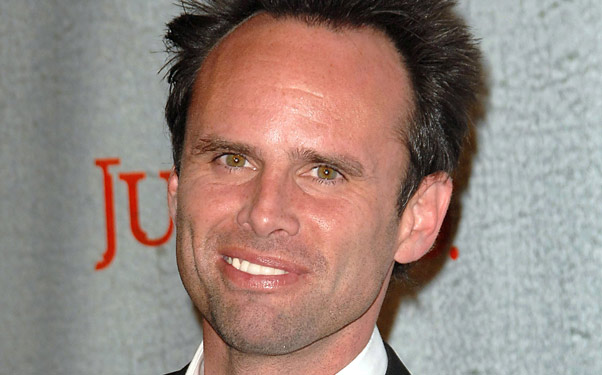 Posted by Aubrey Sitterson on
The cast of "G.I. Joe 2: Retaliation" continues to grow by leaps and bounds, as all-new cast members join returning Joes Channing Tatum, Ray Park and Byung Hun-lee. The most recently announced actor to enlist? Walton Goggins.
As announced yesterday by Variety, Goggins will be stepping into the role of Warden Nigel James in the upcoming sequel. Best known for his roles on FX dramas "The Shield" and "Justified," the actor will now be bringing his distinctive look and southern twang to the Jon Chu directed "G.I. Joe 2: Retaliation."
Despite our best efforts at combing the G.I. Joe wiki and the Internet at large, we couldn't find any information about Goggins' character. Warden Nigel James doesn't appear in the G.I. Joe comics, cartoons or even the toy line, which would certainly point to the character being one created just for the film.
The film's cast also features other first-time "G.I. Joe" stars, including Dwayne "The Rock" Johnson, Ray Stevenson, Adrianne Palicki, RZA and a possible appearance by Bruce Willis as the original G.I. Joe. The sequel will hit theaters on June 29, 2012.
What do you think about the cast lined up for the second "G.I. Joe" movie? Will Goggins make a nice addition? Tell us in the comments below or on Facebook and Twitter.