Todd Solondz's "Dark Horse" unveils its first clip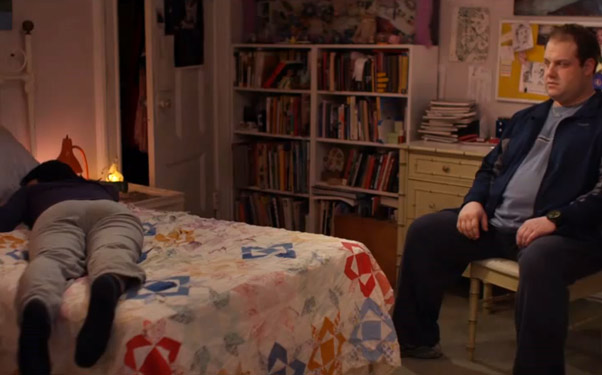 Posted by Aubrey Sitterson on
Todd Solondz doesn't make happy movies, but he does occasionally make pretty hilarious ones. In flicks like "Welcome to the Dollhouse," "Happiness" and "Life During Wartime," the writer/director has wallowed in the desperation and depression of numerous outsider character with darkly humourous results. For his upcoming film "Dark Horse," Solondz appears to be sticking to that formula, if the first clip from the movie is any indication.
The movie stars Selma Blair as a failed academic who moves back in with her parents and is courted by Jordan Gelber, best known for originating the role of Brian in "Avenue Q," and playing Simon on the first three episodes of "Boardwalk Empire." "Dark Horse" also stars Christopher Walken, Mia Farrow and Justin Bartha, in roles that will most likely see them do terrible things as well as have terrible things done to them.
Watch the clip below, featuring Blair and Gelber for a short, but humorous gag, but make sure to crank the volume on your computer, as the sound in the video is extremely low.
What do you think about the first clip for Solondz's "Dark Horse?" Will you be checking the movie out in theaters? Tell us in the comments below or on Facebook and Twitter.