"The Hunger Games" will air its first clip during this weekend's Video Music Awards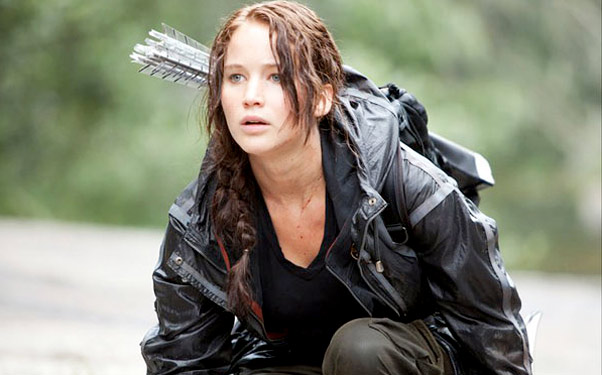 Posted by Brian Jacks on
If you've been ignoring MTV's annual Video Music Awards because you don't care for Lady Gaga or Chris Brown, now there's an actual reason to tune in this Sunday: the first clip from "The Hunger Games" is set to air during the show. Little is known about what exactly we'll see, but if the one-second sneak peek just released tells anything about it, Jennifer Lawrence will be running from something.
Along with Lawrence running through the woods in what appears to be the Hunger Games arena, we also get the first true glimpse at the animated logo, apart from the motion poster unveiled last month.
"The Hunger Games" follows Katniss Everdeen (Jennifer Lawrence), a resident of the dystopian nation of Panem located within the former North America. As retribution for the twelve outlying districts rising up against the Capitol nearly 100 years prior, two teenage subjects from each district are chosen to compete in the annual Hunger Games, a televised fight to the death.
"The Hunger Games" hits theaters March 23, 2012. The VMA's air this Sunday at 9/8c on MTV.
Are you excited to see Hollywood's take on "The Hunger Games"? Let us know below or on Facebook or Twitter.