"The Hunger Games" sequel "Catching Fire" set for November 22, 2013 release date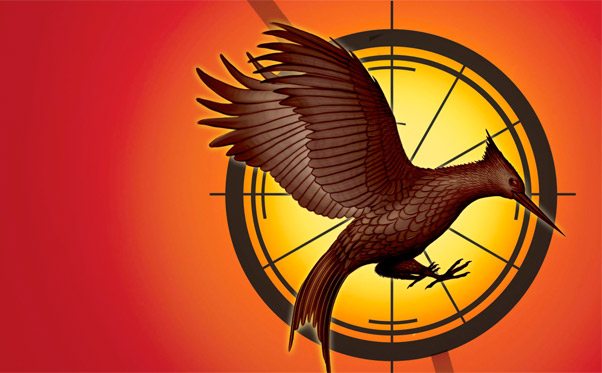 Posted by Brian Jacks on
We're still seven month's away from the release of "The Hunger Games," the big-budget adaptation of Suzanne Collins' runaway bestselling novels, but that isn't stopping Hollywood from looking to the future. The studio, Lionsgate, has announced a November 22, 2013 date for their bowing of the second book in the trilogy, "Catching Fire."
"The Hunger Games" books follow Katniss Everdeen, a 16-year-old girl living in the post-apocalyptic nation of Panem located within the former United States. As penance for the outlying districts rising up against the capitol decades ago, each of the twelve regions is forced to send one boy and one girl to the annual Hunger Games, an arena-based fight to the death. The books, while technically young-adult, are exceedingly dark and mature with their themes, and have attracted a wide base of readers.
It's difficult to talk about "Catching Fire" without spoiling anything from the first film, but in wide terms the second book focuses on a new uprising brewing within the districts. Katniss, predictably, is thrust into the middle of it along with key characters from the preceding novel. I personally enjoyed it as much as the first book, as the story manages to combine the intimacy of Katniss' adventures with a macro look at the political structure of the nation and its march towards outright rebellion.
"The Hunger Games" stars "Winter's Bone" lead Jennifer Lawrence as the principal character of Katniss Everdeen, with Liam Hemsworth and Josh Hutcherson as her friends Gale Hawthorne and Peeta Mellark, respectively. In the first book, Katniss and Peeta are the ones selected to serve as "tributes" in the Hunger Games.
The scheduling of the second film comes amongst news of none other than Steven Soderbergh joining the crew as second-unit director, and the release two weeks ago of the first production stills. "The Hunger Games" will hit theaters on March 23, 2012.
Are you excited to see Hollywood's take on "The Hunger Games"? Let us know below or on Facebook or Twitter.