Check out three new photos from David Fincher's "The Girl with the Dragon Tattoo"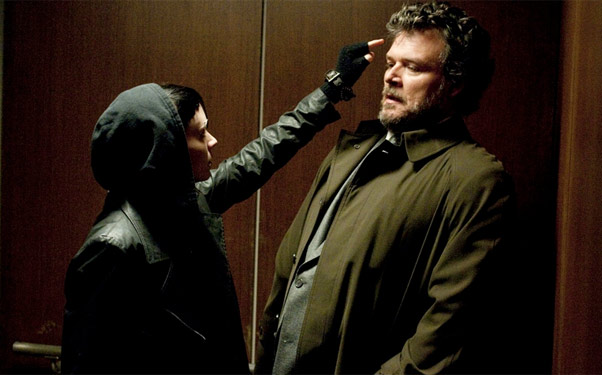 Posted by Brian Jacks on
We're just under four months away from seeing David Fincher's take on the bestselling novel "The Girl with the Dragon Tattoo," and our curiosity is only piqued with each passing trailer or image. Today we got three new photos from the production, which stars Daniel Craig, Mara Rooney, Christopher Plummer and Stellan Skarsgard.
The stills, which hit courtesy of Empire, depict Rooney as Lisbeth Salandar beginning a Vulcan mind-meld, Craig looking dramatic in a room full of hospital-esque curtains, and Plummer pointing out something interesting to Mr. Bond. Not much to go on, but a quote that Fincher provided the British mag further shows that the director is committed to bringing an uncompromised vision to the screen.
"We want to find a place where you can talk about something and be really, really hard-hitting," Fincher said. "Like the material it's based on – and yet we also want to make it a moviegoing experience."
"The Girl with the Dragon Tattoo" hits December 23 and is featured in our Fall Movie Preview Guide.
Are you excited to see David Fincher's take on "The Girl with the Dragon Tattoo"? Let us know below or on Facebook or Twitter.