"The Departed" screenwriter enlisted for "Sin City 2"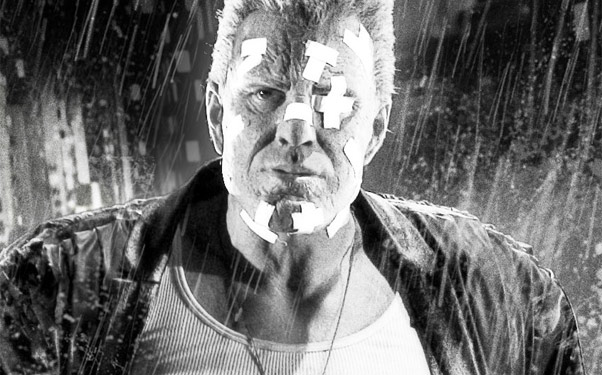 Posted by Rick Marshall on
At this point, it's become hard to believe we'll ever see a sequel to "Sin City," Robert Rodriguez and Frank Miller's 2005 film based on Miller's gritty comic book series. However, some recent news about the project could mean there are still signs of life from "Sin City 2."
According to The Hollywood Reporter, Rodriguez and Miller have enlisted Oscar-winning screenwriter William Monahan to work on a draft of the film's script. Monahan, who won an Academy Award for adapting the 2006 film "The Departed," will be working on a rough script written by Miller himself.
Earlier this month, Rodriguez announced that "Sin City 2" had both an initial script and financing, and that filming could begin before the end of the year. This news followed an announcement during Comic-Con in July that "Sin City 2: A Dame to Kill For" (as it's being called for the moment) would happen this year if it's ever going to happen at all.
As for the film's plot, Rodriguez previously indicated that the film will feature three stories — one from Miller's original A Dame To Kill For comic and two new stories (various sites have reported that the name of one of the new stories is "The Long Bad Night"). Rodriguez has also said he plans to shoot the film in 3-D.
As for Monahan, the writer has been busy since winning the Oscar. Along with "Sin City 2," he's currently working on a script for the Tom Cruise film "Oblivion" (also based on a graphic novel), as well as another project set to be directed by Martin Scorsese, a remake of the 1974 film "The Gambler."
Think we'll ever see "Sin City 2"? Is Monahan a good choice to shape the film's script? Chime in below or on Facebook or Twitter.