New images show off "The Darkest Hour" and its uniquely dangerous Moscow-based aliens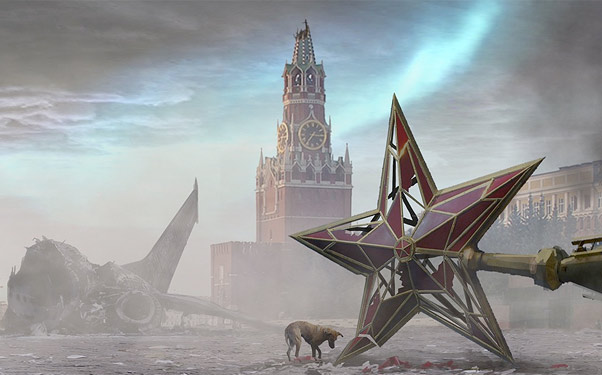 Posted by Aubrey Sitterson on
"The Darkest Hour" isn't just a totally rad metal band – it's also an upcoming alien invasion movie from producer Timur Bekmambetov, of "Night Watch" and "Wanted" fame. While there's no word on whether the film will feature any melodic death metal (fingers crossed), new concept art from the movie has been released, showing off the picture's Russian-flavored gloomy aesthetic and super-powered aliens.
As seen on both Slashfilm and Collider, the film is set in a post-apocalyptic Moscow swarming with aliens "composed of lethal wave energy," with "the ability to shred apart human life."
Directed by Chris Gorak, "The Darkest Hour" brings with it an entirely new take on aliens. These aren't little green men, giant insectoid monsters or even vaguely humanoid entities with special abilities. The movie's aliens are "virtually invisible" and "detected only by the surrounding electrical systems they activate." Though lightning bolts capable of seizing humans give them the upper hand in open combat, earthlings can protect themselves, their homes and even their pets with makeshift Faraday cages (look it up or ask a science-inclined friend).
Check out the movie's trailer below.
"The Darkest Hour" hits theaters later this year on December 25, and stars Emile Hirsch, Olivia Thirlby, Greg Kinnear and a number of Russian actors.
What do you think about this new look at the film? Can you think of a better way to celebrate Christmas than by fighting back against electric-powered aliens? Let us know below or on Facebook or Twitter.