Get your first glimpse at Joseph Gordon-Levitt in "The Dark Knight Rises"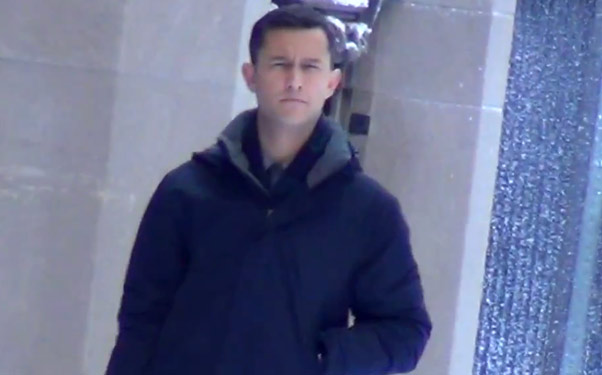 Posted by Aubrey Sitterson on
It's been far too long since the first official photo of Anne Hathaway in "The Dark Knight Rises" was released and the internet let out a collective outburst of, "BUT, WHERE ARE THE EARS!?" Thankfully, something new for us to scrutinize about Christopher Nolan's third and final Batman movie has just bubbled to the surface, and this time it's video!
A fan near the film's Pittsburgh set caught footage of the Steel City all gussied up to look like a snow-covered Gotham in winter. The video shows the desert camo'ed Batmobile tumbler cruising down the street, and even more interestingly, contains our first look at Joseph Gordon-Levitt as John Blake.
Of course, Blake is just a Gotham City beat cop, not a spectacular, gimmicky villain, so there's really not so much to see here. If you've caught Gordon-Levitt in anything since he cut his hair on "Third Rock from the Sun," this is really nothing new or shocking. BUT, if you look closely, you'll notice that the actor is carrying an old gas-can…
No telling where he's taking it, or why he's crossing the street with it, but we're going to go ahead and say that the can actually speaks to Blake, who over the course of the film will be driven slowly but steadily mad, until he attempts to douse the entire city of Gotham in kerosene as the dreaded GASCAN-MAN! That or the character's got one of those old, gas-powered space heaters. Could go either way really.
What do you think Gordon-Levitt's character is up to here? And more importantly, why did Batman give the tumbler desert camo during a snowstorm? Tell us in the comments below, or on Facebook and Twitter.