"The Avengers" put "Runaways" on hold, but Marvel's teen superheroes could team up in 2012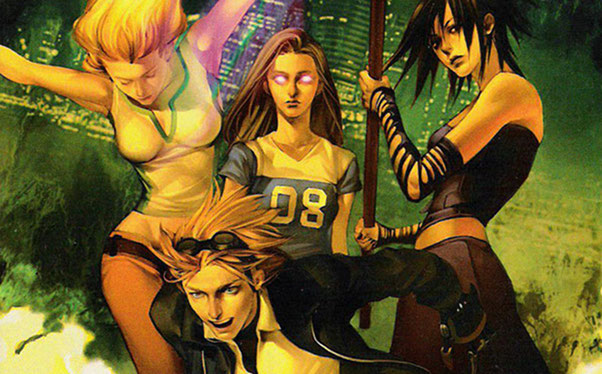 Posted by Rick Marshall on
With all of the action surrounding the run-up to "The Avengers," it didn't come as much of a surprise last year when Marvel Studios and Paramount announced plans to temporarily shelve "Runaways," a film based on a team of teenage superheroes.
During a recent screenwriting panel, the author of the "Runaways" script confirmed that the success of "The Avengers" had indeed prompted Marvel to back-burner the teen superhero film, but also indicated that a finished script is ready and waiting for a potential 2012 green light.
"Basically, 'The Avengers' came along and everything else at Marvel got put on hold for a year," said Drew Pearce during the panel (as reported by The Playlist). "But the script is there, we're good go. It's kind of like [being] at the airport when you're waiting for your slot to take off with Marvel, and we're hoping we get a slot next year. Fingers crossed. They're very happy with it, so hopefully it happens."
For those unfamiliar with the film's source material, "Runaways" is based on an ongoing comic book series created by "Lost" writer Brian K. Vaughan and artist Adrian Alphona. The series followed a group of five L.A. teenagers who discover that their parents are actually part of secret supervillain cabal that controls the West Coast. They decide to take down their parents, and use a variety of inherited abilities and street smarts to bring down the bad guys.
The series was notable for being canceled early on but eventually returning due to a massive outpouring of fan support. Runaways was so popular, in fact, that after Vaughan and Alphona left the series in 2006, Joss Whedon filled in as the book's writer for several issues.
The "Runaways" movie has been in development for a few years now with little progress. Pearce was named the screenwriter for the project after gaining attention as the producer and writer for "No Heroics," a British superhero comedy. Most recently, he joined Shane Black as a a co-writer on "Iron Man 3" and also landed a gig adapting the DC series The Mighty for Paramount.
With Disney and Marvel recently tagging a pair of upcoming weekends in 2014 for upcoming movie releases, there's reason to believe one of those dates could become the "Runaways" premiere — though everything is still very much up in the air regarding the project.
Would you like to see "Runaways" get the green light? Chime in below or on Facebook or Twitter.