"The Avengers" and "Thor" star Tom Hiddleston unleash even more videos from the Cleveland set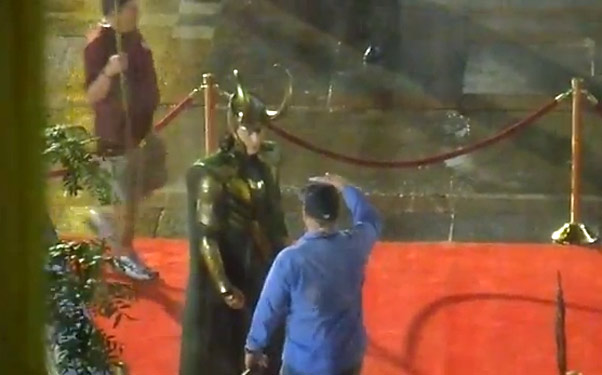 Posted by Aubrey Sitterson on
Filming on "The Avengers" is shaping up to be the most exciting thing to happen to Cleveland since "The Drew Carey Show" went off the air, with new fan-captured photos and videos bubbling to the surface almost daily. Today is no exception, as five all-new videos have hit the web, bringing with them some spoilery goodness.
Thanks to Super Hero Hype for rounding these bad boys up and giving us an early look not only at Tom Hiddleston in his new Loki costume, but also at Cleveland in its pretty convincing Stuttgart, Germany get-up. "The Forest City" (is that really Cleveland's nickname?) has proven to be a pretty adept master of disguise, having previously stood in for New York City.
As we've come to expect from "Avengers" set footage, the four videos feature a fair amount of people running around, seemingly panicked, and while there are no actual explosions, a German police car does get flipped over, so there's that at least. The most exciting part of the videos, however, is still Hiddleston's outfit, which features the humongous horns you should expect from a Loki outfit, some heavier duty armor and a rather impressive head of hair on Hiddleston himself.
Check out the five new videos below and if that still isn't enough "Avengers" for you, head here for our round-up of everyhing that's hit the web so far. Then make sure to tell us what you think in the comments or on Facebook and Twitter.