"The Amazing Spider-Man" sequel gets 2014 release date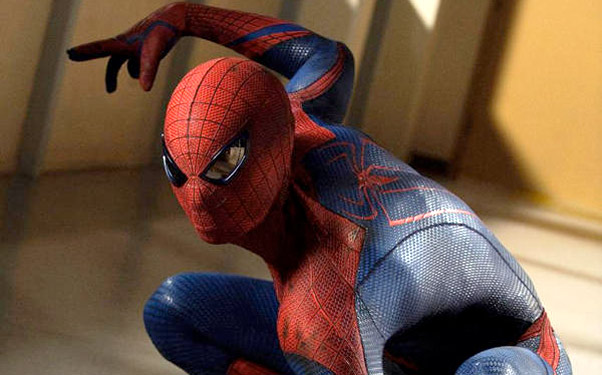 Posted by Rick Marshall on
We still have almost a year before Marvel's famous wall-crawler swings back into theaters in "The Amazing Spider-Man," but that hasn't stopped the studio from staking their claim on a release date for the sequel.
Spider-fans, mark your calendars: the sequel to Marc Webb's reboot of the Spider-Man movie universe will hit theaters May 2, 2014.
Currently being written by James Vanderbilt, the sequel is expected to kick off that year's summer movie season. And if all goes as planned with "The Amazing Spider-Man" next year, it will likely return Andrew Garfield as Peter Parker, the web-slinging, wall-crawling hero of Sony's rebooted franchise.
Of course, at this point everything's up in the air regarding the upcoming reboot, as the first trailer for "The Amazing Spider-Man" was only released a few weeks ago during Comic-Con in San Diego. Still, reaction to the first footage was positive, and early opinion seems to favor Webb's revamped take on Spidey, Gwen Stacy (Emma Stone), and the first supervillain he'll face, The Lizard (Rhys Ifans).
While the general public hasn't seen The Lizard yet (that was a treat reserved for Comic-Con attendees), we've seen plenty of Garfield and Stone in their respective roles, as well as lots of images of the redesigned Spider-Man costume.
Here's hoping the the upcoming film lives up to all the hype, and that May 2014 release date becomes yet another big day for comic book movie fans to look forward to.
Chime in with your thoughts on the "Amazing Spider-Man" sequel news below or on Facebook or Twitter.