"Harry Potter" team to bring their magic to Stephen King's "The Stand"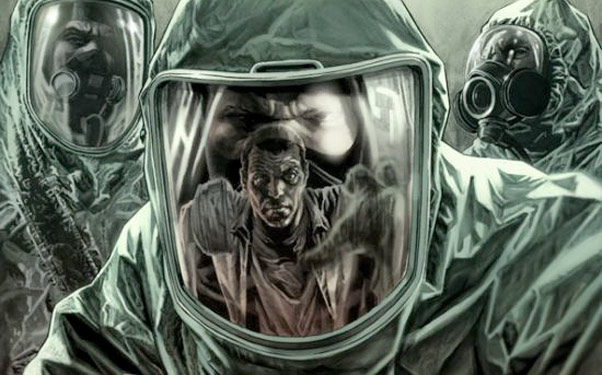 Posted by Aubrey Sitterson on
Let's be frank, shall we? The "Harry Potter" series made Warner Bros. a veritable ballsload of money over the past decade. But with no more books to adapt, the series has currently come to a close, up until J. K. Rowling decides she needs to buy a spaceship or something. Without a colossal new franchise waiting in the wings, it should come as no surprise that the studio wants "Potter" director David Yates and screenwriter Steve Kloves to develop another lengthy adaptation: Stephen King's "The Stand."
"The Stand," King's humongous post-apocalyptic novel, has already been adapted as a miniseries in the 1990s, and more recently as a series of comic books at Marvel. But given the fact that the miniseries was on network television and wasn't able to revel in all the horror and violence of the source material, a big screen adaptation makes quite a bit of sense, especially if the movie is allowed to hit theaters with an R-rating.
The story starts with a killer virus that decimates the population, which then splits into two sides, becoming the armies in the final battle between good and evil. Given current fears and neuroses about the state of the world and increasing religious fanaticism on seemingly all sides, now seems like a pretty perfect time to put "The Stand" back in the public consciousness. Hell, put an even finer point on it by having the virus get released as the result of a financial crisis and the subsequent budget cuts. You can have that one for free, Warner Bros.
David Yates, who directed the fifth through eighth "Potter" movies has been speaking about the possibility of a new "Stand" adaptation for months now, but the potential involvement of Steve Kloves is something rather new. The screenwriter was responsible for all but one of the "Potter" movies, and would bring a steady, experienced hand to the production. Neither Yates or Kloves is locked down at this point, but HitFix seems to think it's all but a done deal at this point.
Is "The Stand" worthy of yet another adaptation? How awesome do you think they'll make that big hand look in CGI? Tell us in the comments below or on Facebook and Twitter.