"Sin City 2" now has script and financing, says director Robert Rodriguez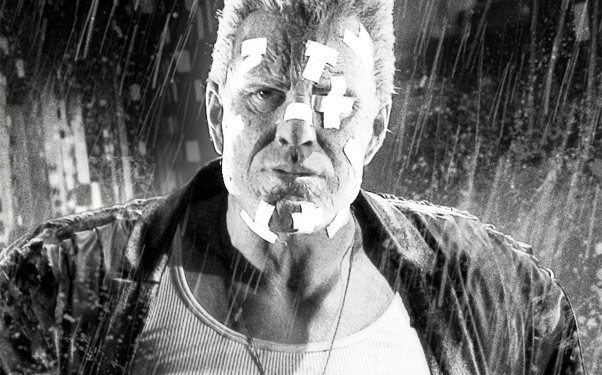 Posted by Aubrey Sitterson on
After the success of 2005's "Sin City," it seemed like only a matter of time before more of Frank Miller's gloomy, brutal, noir-infused comics made their way to the big screen. But after six years, and the poor reception of Miller's "Spirit" adaptation, a second "Sin City" has yet to materialize. So imagine our surprise when Robert Rodriguez, the co-director of the first film, announced that the sequel is just about ready to start filming.
Speaking with We Got This Covered, Rodriguez took a break from enthusing about the new "Spy Kids" movie to indulge the interviewer's questions about sequels to both "Sin City" and "Machete."
Rodriguez noted that for both films, budgets were already in place, and that they were just waiting on finished scripts, saying, "as soon as we're finished writing we get to start the shoot." Late last month at San Diego Comic-Con, however, Rodriguez claimed that Miller had already written a script for "Sin City 2," which could possibly indicate some changes from the cartoonist's first draft.
As of now, there's no word on a cast for the second "Sin City" flick, but if the rumors are true and it features the story "A Dame to Kill For," it could see the return of both Mickey Rourke as Marv and Jessica Alba as Nancy. The film will also reportedly include two new stories created specifically for the sequel, with one titled "The Long Bad Night."
What do you think about a second "Sin City" movie? Are you ready to give the director of "The Spirit" another chance to wow you? Let us know below or on Twitter or Facebook.