Sam Jackson explains how much you'll see of him in "Avengers"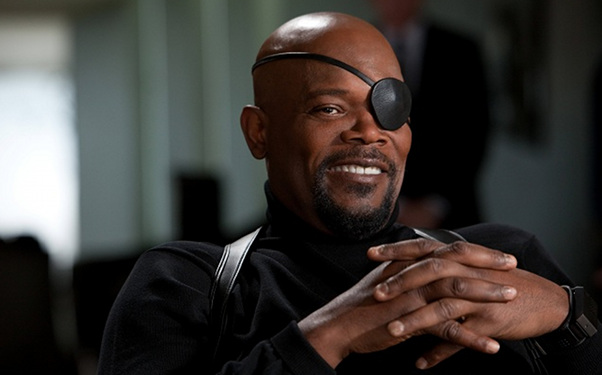 Posted by Rick Marshall on
Fans of Sam Jackson and his Marvel alter ego Nick Fury won't have to suffer through another over-too-soon cameo or post-credits tease when "Avengers" arrives in theaters. According to the actor, he'll be around for the whole movie this time.
Speaking with BBC Newsbeat, Jackson discussed his sizable role in Marvel's upcoming superhero team-up movie, and said we'll actually get to see him in action when Iron Man, Captain America, Thor, and the rest of Marvel's heavy hitters return to the big screen.
"I'm actually doing more than I've done in any of the other films," he said. "You don't have to wait until the end of the movie to see me. I'm actually around the whole movie and I do a lot more. I have action scenes and I actually do things to people in this movie."
While he couldn't get into details about who was doing what to whom, he did rave about the experience of working alongside the rest of Marvel's new class of live-action heroes.
"We're all really good friends," he said, "It's kind of funny to stand around in a room and see everybody. Thor is standing there in his costume. Captain America. Sometime's he's dressed and sometimes he's not. Scarlett [Johansson] is there as Black Widow. Robert Downey is there. He very seldom has his Iron Man costume on when he's just hanging around with his buds."
"It's just amazing to look around the room and see all of those guys there and go, 'Okay. This is cool,'" he added.
"The Avengers" is scheduled to hit theaters May 4, 2012.
What do you think about seeing more of Sam Jackson in action when "Avengers" hits theaters? Chime in below or on Facebook or Twitter.