Ridley Scott to create video content for "Call Of Duty" Elite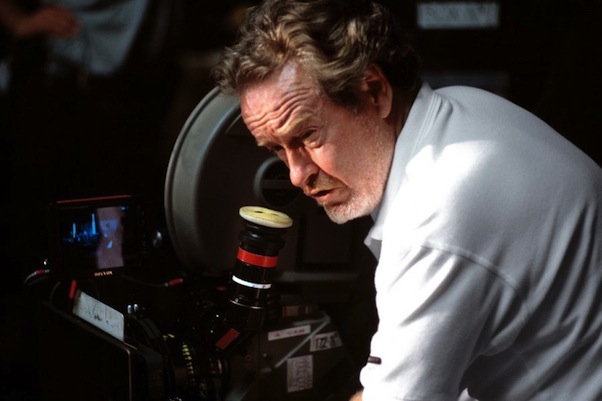 Posted by Evan Narcisse on
The success of Activision's blockbuster "Call of Duty" has let the publisher do a few groundbreaking things: launch a social network dedicated to the millions of "COD" enthusiasts out there, create a three-day fanfest with a million-dollar and form an charitable endowment to help soldiers coming off of active duty transition back to civilian life.
But the most ambitious "COD"-related development might be how the franchise is letting Activision craft Hollywood-style production deals with Tinseltown talent. Shortly after the announcement that Will Arnett and Jason Bateman will be working to create content for the "COD Elite social platform comes news–from Yahoo! Games— that legendary director Ridley Scott will also be also lending his talent to the same ends. Talking about the Elite content pacts, Activision Publishing VP Eric Hirshberg says:
"Just like any other passion that people spend a lot of their free time doing, Call of Duty players share a common language and a common experience, and we think we can create some entertainment content that they will love and talk about and share."
The deal's specifics weren't made public, but it's likely that the content will launch alongside the Elite social platform when "Call of Duty: Modern Warfare 3" hits this November. With this partnership, Activision gets the services of one of cinema's most bankable directors. Scott's gritty take on action and drama has resulted in classics like "Blade Runner" and "Alien" And with Scott attached, big-name acting talent could very well get involved in front of the lens, too.
What Scott gets out of this affiliation is presumably a level of carte blanche that working within the established studio system can't provide. And while the budget he'll be working with may not be in the hundreds of millions, Activision will likely be shoveling at least seven figures at the exclusive content they have planned for "COD" Elite.
Are there any actors you'd love to see in Ridley Scott's "Call of Duty" videos? Let us know in the comments below or on Facebook or Twitter.