Ridley Scott to write and produce new "Blade Runner" film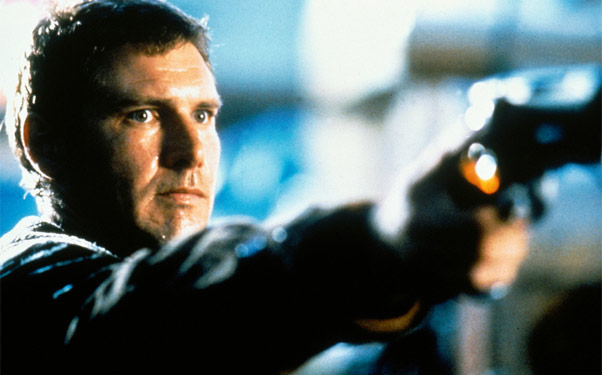 Posted by IFC on
For years now rumors of a new "Blade Runner" film have bounced around as various producers took hold of the license. In May, Alcon Entertainment, makers of "The Blind Side" among other projects, acquired rights to make either a prequel or sequel, and signed a deal with Warner Bros. to distribute whatever resulted. Well, now we know what that is.
Deadline is reporting that Ridley Scott, director of the iconic original "Blade Runner," has signed a deal to direct a produce a new addition to the franchise. As of yet, nothing is known beyond that, particularly whether Scott will steer a prequel or sequel, or God forbid, a reboot. The other big question is whether they'll reach out to Harrison Ford to participate; obviously with "Indiana Jones 4" the actor showed a willingness to return to classic roles.
The original 1982 film was loosely based on the Philip K. Dick novel "Do Androids Dream of Electric Sheep?," so presumably the filmmakers could continue to mine that book for material, but they could also just as easily go in a completely new direction. That's essentially what happened with Scott's present film, "Prometheus," which began as a prequel to "Alien" and then morphed into its own presence within the overall universe.
The addition of Scott will probably go a long way to calm a minor outrage among fans who greeted the news of Alcon's acquisition of the movie rights with considerable reluctance.
Are you excited to see what Ridley Scott brings to a new "Blade Runner" film? Let us know below or on Facebook or Twitter.