Rhett & Link: Is it the Season Finale Already?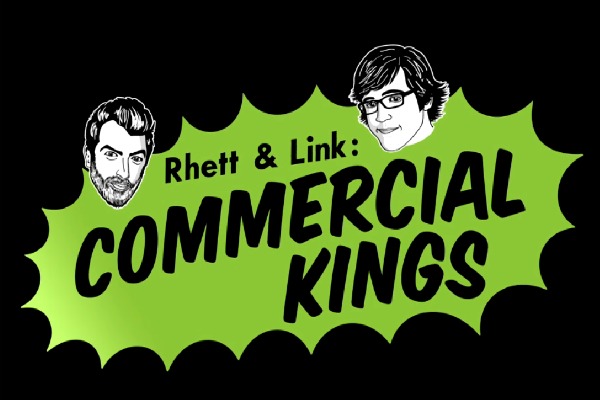 Posted by Melissa Locker on
One of the saddest facts of our brief time on this earth is that all good things must end. As is the natural order of things (turn, turn, turn and all) tonight at 10 p.m. ET the season finale of "Rhett & Link: Commercial Kings" is airing. If you need to mourn, please do so quietly so as not to upset your cubicle mates and/or pets. Before you don your sackcloth and ashes, though, please remember that in this modern age just because a beloved show is off the air doesn't mean that you can't watch it over and over again during encore presentations or, say, via iTunes or Amazon. However, if you insist on mourning, may we suggest the following clip for showing during the memorial service? It shows just one of Rhett & Link's many contributions to the Commercial King community:
video player loading
.
.
.
The season finale of "Rhett & Link: Commercial Kings" airs tonight at 10 p.m. ET