George Lucas' WWII action drama "Red Tails" gets a new trailer and poster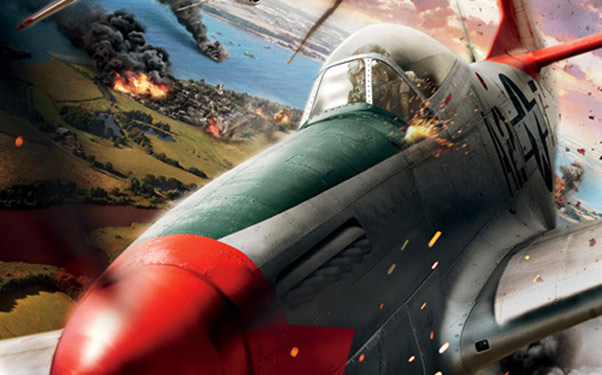 Posted by Brian Jacks on
It's a strange sensation to see the Lucasfilm logo appear before something other than "Star Wars" or "Indiana Jones," but now's your chance as Fox has released the second trailer for the George Lucas-produced WWII flick "Red Tails," via MTV. The film tells the true story of the Tuskegee Airmen, America's first all-black fighter plane squadron who made a name for themselves protecting Allied bombers over Europe.
The trailer is heavy on the action and less dialogue-driven than the first preview, showing American aircraft engaging in dogfights, strafing airports and generally scaring the hell out of the Germans. History buffs will also appreciate a shot of the Tuskegee fighters taking down the world's first jet-powered combat aircraft, the Nazi-built ME-262.
"Red Tails" stars Cuba Gooding, Jr. and Terrance Howard, and is scheduled for a January 20 release.
Are you interested in checking out "Red Tails" when it hits theaters? Let us know below or on Facebook or Twitter.