Ranking the Coen Brothers' movies is fun (and kind of impossible)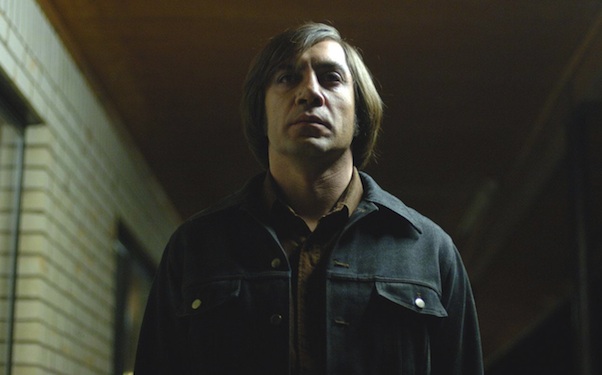 Posted by Matt Singer on
The best movie article I've read online today is David Haglund's "I Watched Every Coen Brothers Movie" from Slate. I'm not entirely sure why the article was timed to come out today since it's been over six months since Joel and Ethan Coen's last film, "True Grit," and the brothers don't have a new work bowing on the immediate horizon. If the motivation is mysterious, though, that makes it all the more appropriate for an in-depth examination of the career of two filmmakers who, to my mind, are clearly amongst the greatest of their generation but who defy easy categorization and obvious critical analysis at every turn. They like to keep their motivations mysterious, too. Theirs is the cinema of obfuscation.
It's something Haglund himself addresses in describing the Coens' work. Citing a particular scene from "A Serious Man" as perhaps the key to understanding their whole approach to storytelling, he outlines the form of their films:
"The Coens, who edit and produce as well as write and direct all of their movies, take a supremely God-like approach to filmmaking. All artists are creators, of course, and thus deities of a sort, but you can present stories on film in ways that subvert or undermine that divine position. You can draw on obviously personal and autobiographical material (like Woody Allen, for instance), emphasizing your own role as an imperfect, self-centered observer of what transpires. You can stick to camera angles that imply the sight lines of your characters, as though we're seeing the world through their eyes–or take a casual-seeming, handheld approach to the camerawork, to make clear we're not seeing everything.

The Coens don't do any of these things. They do the opposite of them. Their shots are precisely, even ostentatiously composed (they "storyboard everything"), and often employ superhuman perspectives (moving through a drainpipe, say, to take one notorious example). Their stories are not, in any straightforward way, autobiographical; even 'A Serious Man,' set in the time and place where they grew up, has no obvious stand-ins for Joel and Ethan (the teenage son is a dopey cartoon, and there's only one of him). And yet despite all this meticulous, everywhere-evident directorial control, their movies do not always make plain narrative sense. What can such a movie mean? If you ask them, the Coens (as anyone who has read their interviews can tell you) will probably say something like, "First I should tell you, then I should …"
Watching the work of the Coens Brothers in bulk is not like watching the work of Alfred Hitchcock in bulk, where you see a few obvious variations on a handful of important themes, all rendered basically in the same style and genre. Their work doesn't always accommodate easy auteurist interpretations. The Coens make all kinds of movies — Westerns, film noir, spy stories, screwball comedies — in all kinds of tones; one movie might be light as a feather, the next can be as dark as an eclipse. Watching them together can produce interesting results, as the ideas buried within the films begin to cross-pollenate, but the exact combination of films you watch can affect the themes you see. Earlier this year, when we devoted an episode of the old podcast to the Coens, I rewatched more than half a dozen of their films and noticed how often infidelity plays a crucial role in the narratives of their films, from "Blood Simple" through "A Serious Man." Haglund outlines all sorts of motifs in Coens movies, and doesn't even mention that one.
For this very reason, their movies reward repeat viewings more than any other working filmmakers. How many of us saw "The Big Lebowski" for the first time in 1998 and were utterly confounded by it? At the time, immediately following their "masterpiece" "Fargo," it felt like a step backward. Now, of course, we see it differently. "Fargo" is still regarded as a great work, but "Lebowski" has become the film that the Coens are synonymous with. This month marks the tenth anniversary of Lebowskifest, a milestone that will be celebrated by a sold-out cast reunion screening featuring Jeff Bridges, John Goodman, Julianne Moore, and Steve Buscemi. To my knowledge, there has never been a Fargofest.
So our opinions of Coen Brothers movies can change radically. When I first saw "The Hudsucker Proxy" for the first time, also in the wake of "Fargo," I didn't think much of it. When I watched it again in preparation for that podcast, I found myself delighted by it, and decided it may be the Coen's most underrated film (if that title doesn't belong to "Hudsucker," it goes to "The Man Who Wasn't There"). This all makes listmaking and ranking of their work nearly impossible; every new viewing brings new ideas and new opinions. As Haglund puts it "There's something very satisfying about making such lists, and yet it's almost impossible to stay satisfied with one."
After comparing and averaging the lists of a variety of other outlets, Haglund did decide upon his own ranking, which he loosely grouped into categories like "Great Oddities," "Superb Entertainments," and "Interesting Misfires." He has a trinity of best films: "Fargo," "Lebowski," and "No Country For Old Men," which may be my personal favorite. And he has a single "Unwatchable" title — "The Ladykillers" — which I'm apt to agree with since it's the only Coen Brothers film I've never been able to watch in its entirety.
You can read Haglund entire list, as well as that aggregated list, on Slate, but just to wrap up a post that's already gone on far longer than I expected it to, here's my own Coen Brothers' ranking, as of August 10, 2011. Which means in six months time, the order could completely change.
1. "No Country for Old Men"
2. "The Big Lebowski"
3. "Fargo"
4. "Barton Fink"
5. "Raising Arizona"
6. "Blood Simple"
7. "The Hudsucker Proxy"
8. "Miller's Crossing"
9. "The Man Who Wasn't There"
10. "A Serious Man"
11. "True Grit"
12. "O Brother, Where Art Thou?"
13. "Burn After Reading"
14. "Intolerable Cruelty"
15. "The Ladykillers"
What is your favorite Coen Brothers movie? Tell us in the comments below or on Facebook and Twitter.