Exclusive premiere: Spindrift "Theme from Ghost Patrol"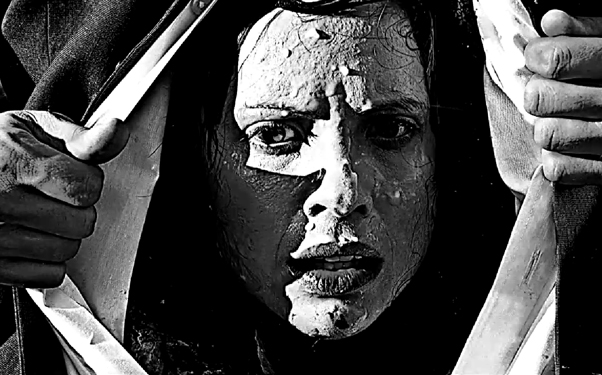 Posted by Brandon Kim on
For the latest in Spindrift's ambitious "Classic Soundtracks Vol. 1" series, directors Jean Balest and Sam Barnett bring Spindrift's music to B movie Pop art and the era of Ed Wood Hollywood camp.
Spindrift's score sets the tone, their psychedelic compositions taking a turn into horror here while Balest and Barnett conjure up a freak show inside a 50's TV. There, a detective investigates a series of strange murders, and finds his only allies are horrific creatures he does not understand.
"Spindrift's music is just so alive and powerfully narrative I knew immediately that I wanted to be involved," Barnett said of this collaboration with Balest and the band. "I had been working mostly on things of more serious tone and 'Ghost Patrol' was a great
opportunity for some authentic fun weirdness. I had also been looking for an excuse to make a human stop motion film, Its playful on the surface but also unsettling, which is exactly the feeling I got from the song."
video player loading
.
.
.
Have you been following Spindrift's video series for "Classic Soundtracks Vol. 1?" Let us know in the comments below or on Twitter or Facebook!