Exclusive premiere: Jeff Bridges "Falling Short"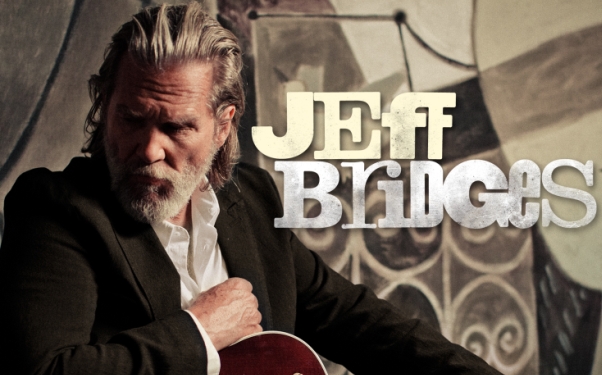 Posted by Brandon Kim on
"Crazy Heart" was more than an Oscar winning film for Jeff Bridges, it was an opportunity to rekindle his musical pursuits, which he has kept "cooking on the stove" throughout his brilliant career as an actor. Reuniting with his old pal, record producer T Bone Burnett, and the impetus from the success of that film was all Bridges needed to turn from portraying a great musician, to actually becoming one.
Bridges harnessed the momentum from that film, and with his "Crazy Heart" collaborators lead by Burnett, recorded his self-titled debut on Blue Note Records. Bridges and Burnett were originally introduced to each other by actor/singer Kris Kristofferson in 1980, while the three were filming the infamous Western, "Heaven's Gate." Burnett, known for his work with Robert Plant, Elton John, the soundtracks to "O Brother, Where Are Thou?," and "Walk the Line" also helped put the soundtrack together for "The Big Lebowski," starring Bridges as the lovable Dude. Burnett also co-wrote the songs for the "Crazy Heart" soundtrack. That film's theme song, The Weary Kind," was written with Ryan Bingham — who also joins Bridges on this album.
Recorded in LA and Brooklyn, "Jeff Bridges" features material written by his venerable collaborators, a few covers (including Stephen Bruton's "What A Little Bit of Love Can Do," John Goodwin's "Everything But Love," Bo Ramsay's "Either Way") and several original compositions by Bridges — including the gorgeous, "Falling Short," which we are pleased to premiere right here.
"Am I falling short or do I fly / While I miss the mark do I hit the sky / And in my wandering do I answer why," Bridges sings in this wistful, somewhat psychedelic ballad that would be more at home with the Moody Blues or on a 1969 Bee Gees record than with Bad Blake. It's a brilliant musical turn for a man whose already one of the greatest actors of his generation.
"Jeff bridges" is due out August 16th, coincidentally the same day as Lebowski Fest New York where the Dude will abide, joining a cast reunion including John Goodman, Steve Buscemi, Julianne Moore, and T Bone Burnett for a Q&A at the Hammerstein Ballroom. And if you're in New York, you can catch Bridges signing copies of his album at the Barnes & Noble at 555 Fifth Avenue on August 18th (beginning at 6:30pm).
In the meantime, watch this hilarious album trailer where Bridges likens his musical urges to the growth of a persistent weed. "Man I'm really digging the way the weed has popped through this concrete," he exclaims. Later, Burnett applauds his collaborator's artistic integrity, "I respect his process deeply," he says, to a shot of Bridges crawling around in some kind of lawn mandala. "I have no idea what it is…. But the end result is clearly great."
video player loading
.
.
.
What do you think about Jeff Bridges' process? Let us know in the comments below or on Twitter or Facebook!