Exclusive premiere: Dolorean "Black Hills Gold"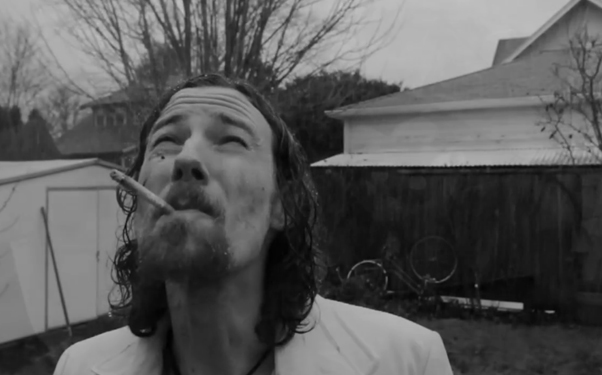 Posted by Brandon Kim on
Dolorean's fourth record, "The Unfazed," brings them to to the kind of rainy, but resolute mood that singer/songwriter Al James seems most comfortable in. Their sound may have been best summed up by bass player James Adair's father-in-law, as "a mood of acceptance without despair, or should I say, disappointment without resignation."
In "Black Hills Gold" Al James digs deep into this melancholy while exploring the death of Dennis Wilson — Beach Boys drummer and enduring object of fascination for James who describes him as the "Adonis of the 60s." The day Wilson drowned at Marina Del Rey in LA he'd been diving for personal treasures which were lost to the sea, thrown in after a fight with his lover years before. Together with director Dicky Dahl, James pays homage to Wilson and the tale of his last efforts to hold on to the pain, and passion, of his past.
video player loading
.
.
.
Al James explains the story of Dennis Wilson, the impetus behind the video, and poses pertinent questions for the romantic:
My fascination with and appreciation for Dennis Wilson, the late drummer for the Beach Boys, has continued unabated for the last decade. Dennis is an everlasting Greek God – the blonde haired, blue-eyed Adonis of the 60s and the only Beach Boy that mattered as far as every girl in Southern California was concerned. Everything came easy to Denny – surfing, motorcycles, partying, acting, he even learned to play drums on the fly when the Wilson family formed their band as teenagers. For all his natural talent, Dennis had his troubles. With his 1977 solo album "Pacific Ocean Blue," Dennis wrestled these troubles and shaped them into something beautiful and personal. In 1983, however, he gave into the darkness and drowned at Marina Del Rey, the dock where his beloved sailboat "The Harmony" was once moored. He spent that day drinking and swimming, discovering bits of his life that had been thrown overboard years before during an explosive argument with an ex-wife. Dennis dove into the ocean over and over retrieving memories of his love and his life that were buried at sea. Ultimately, he dove too deep and was washed out into the abyss.

I wanted to make Dolorean's first video "Black Hills Gold" as a short film based loosely on Dennis Wilson's death. My partner in this endeavor was filmmaker Dicky Dahl. Dicky is a long-time friend and the writer and co-producer of the award winning documentary "The Ballad of Ramblin' Jack" (2000 Sundance Film Festival Special Jury Prize). No stranger to telling stories about musicians and their struggles with heartache, memories and loss, Dicky and I set out to write a script that talked abstractly about Dennis's actual death, but presented a scenario that mirrored his confrontation with his past just before dying. What sort of strength did it require for a man to go back, search out his darkest memories and hold them up to the light? Did this act always have to end in death? Why are we compelled to collect the things that are the most painful? We couldn't have told this story without the talent of actor Matt Helms. For us, Matt embodied the rugged quiet and animalistic magnetism for which Dennis Wilson was widely known. This short film is dedicated to Dennis Wilson, to the passion that defined his life, and his courage in confronting his pain in a very visceral way.
DOLOREAN TOUR DATES:
8/27 Seattle, WA @ Columbia City Theater (with Pearly Gate Music)
9/8 Portland, OR @ Bunk Bar (MusicFest NorthWest w/ Damien Jurado)
9/11 Portland, OR @ Rontoms (MFNW Marmoset Music Party)
9/15 Al James solo / NYC, NY @ Dunderdon (Danner Boots Stumptown Launch Party)
10/14 – 10/15 Al James solo / Phoenix, AZ (AIGA Pivot Design Conference Talk, Q&A and Performance)
10/19 Al James solo / Salem, OR (Willamette University English Dept. Talk and Performance)
Are you compelled to collect the things that are the most painful? Let us know in the comments below or on Twitter or Facebook!