PAX 2011: "Joe Danger: The Movie" Makes You the Fall Guy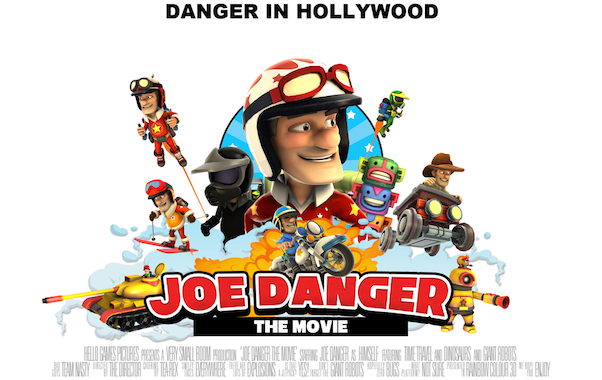 Posted by Evan Narcisse on
In true stuntman fashion, Hello Games' "Joe Danger" landed with a surprise explosion on the PlayStation 3 last year. The stunt-centric title had players controlling the titular death-defying daredevil through a series of motorcycle races, helping him regain his former glory. It recalled the old-school fun of "Excitebike" on the NES, with a robust, modern-day physics engine.
The UK-based developer was showing the upcoming sequel at the 2011 Penny Arcade Expo last weekend and in "Joe Danger: The Movie," Joe's going to be steering more than just motorbikes around. Every level features a different vehicle or theme and players will mix and match vehicles with levels. So, you can take a jetpack into a level previously played with a mine cart to discover new collectibles that weren't reachable before. The old-school influences still shine through and it seems like "JDTM" won't be a game about extrapolating complexity so much as it will be about perfecting a run-through of a level.
Taking the main character off the bike and onto snowmobiles and other vehicles makes him feel like Super Dave Osborne. The narcissistic stuntman–plagued by feats that always went awry–frequently guested on Dave Letterman's late night talk shows and has always been a favorite of mine. The difference with the "Joe Danger" games is that you can actually make this stunt performer back into a star. While "Joe Danger" came out only for PS3, the new "JD" game was shown on a PC and played with an Xbox controller. Hello Games wouldn't say if "Joe Danger The Movie" would be on a single platform again, but did offer that they're looking at multiple distribution networks and that they're aiming for a mid-2012 release.
Are you excited for more "Danger"? Let us know in the comments below or on Facebook or Twitter.