Ninjasonik channels "The Warriors" for new music video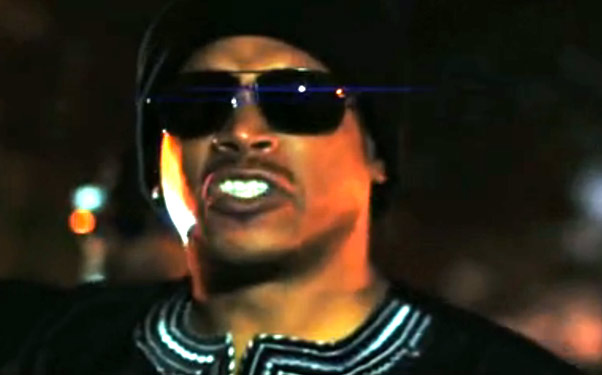 Posted by Brian Jacks on
Wouldn't you know it, barely a week after we celebrated Cyrus' grand speech from "The Warriors" as one of the best movie pep talks of all time, along comes Brooklyn rap group Ninjasonik paying tribute to the '70s cult film for their new single "Moshpit."
In the film, the speech brought together gangs from across New York City in anticipation of building a super-gang, only to see the plans unravel when Cyrus was assassinated towards the end of the scene. Cyrus' "Can you dig it?" line has gone down as one of the most memorable quotations among movie buffs, and now Ninjasonik has brought it back as voiced by none other than my good buddy and former MTV colleague, Sway.
The video (premiered via Spin) immortalizes more than just the opening speech though; we get brief glimpses of the Baseball Furies and other gangs, and some of the members are sporting jackets similar to those worn by the Warriors. One key difference would be the addition of lightsabers to the rough-and-tumble street warfare, but I guess musicians can be forgiven for creative license.
video player loading
.
.
.
What do you think of Ninjasonik's take on "The Warriors"? Let us know below or on Facebook or Twitter.