Nicolas Winding Refn says "Wonder Woman" will happen if "Logan's Run" remake does well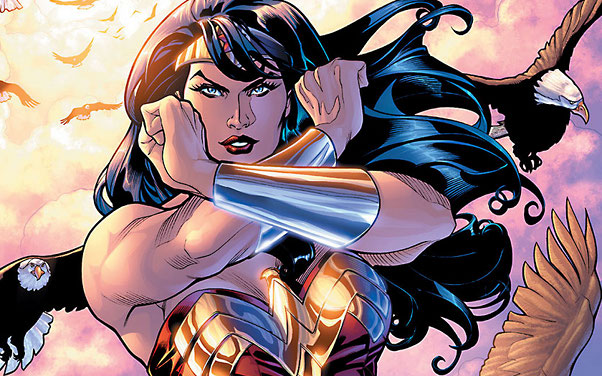 Posted by Rick Marshall on
Now that David E. Kelley's recent attempt at reviving Wonder Woman on television seems to have crashed and burned, what about on the big screen? According to "Drive" director Nicolas Winding Refn, it's a possibility — but only if his upcoming remake of "Logan's Run" becomes a box-office superhero first.
During last weekend's Empire Big Screen event in London, Refn was on hand to answer questions about "Drive" during a post-screening Q&A session, but he also shared some brief thoughts on his much-publicized fondness for DC's iconic superheroine.
"I would love to make 'Wonder Woman,'" he told attendees (according to a report on The Playlist).
The filmmaker also reiterated his belief that a certain "Mad Men" actress would be perfect for the part of the lasso-wielding, bracelet-wearing Amazon.
"I also think that Christina Hendricks would be the perfect Wonder Woman, but Warner Bros haven't called yet," he said. "But I'm getting closer with 'Logan's Run.' I think someone said to me in a meeting that if I get 'Logan's Run' right, then I'll get 'Wonder Woman.'"
So there you have it, folks: the fate of Refn's "Wonder Woman" movie lies in the hands of an upcoming remake of a 1976 science-fiction classic (and the people who buy tickets to see it). Wonder Woman fans, I think you know what you have to do.