New "Apollo 18" trailer offers another peek at found-footage space horror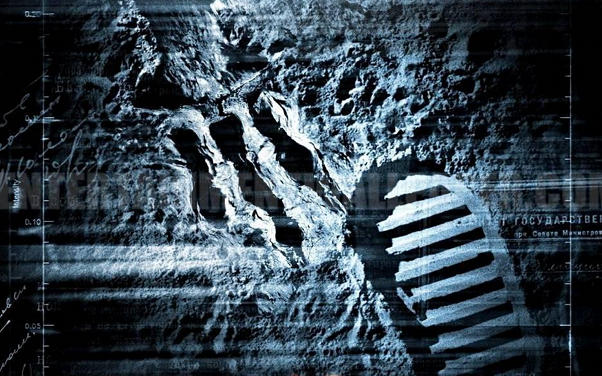 Posted by Rick Marshall on
You have to hand it to The Weinstein Company for one thing, at least — they're sticking to their guns when it comes to keeping people in the dark regarding "Apollo 18," their upcoming found-footage horror film that unfolds on the surface of the moon.
Directed by Gonzalo Lopez-Gallego and produced by "Wanted" director Timur Bekmambetov, the film is framed as a collection of found footage from a secret mission to the moon that was launched by the U.S. in December 1974. What transpired during that mission supposedly caused the country to stop sending astronauts to the moon.
In the new trailer, we see the pair of astronauts arrive on the moon's surface and begin their planned exploration and research. Things quickly take a turn for the weird, though, as they discover human footprints on the surface of the moon (barefoot prints!) and damaged Soviet cosmonaut equipment.
Things go from bad to worse after one of the astronauts is attacked by… something.
In their promotion of the film, Weinstein has insisted on going the social media and online route in lieu of traditional television marketing, and has offered few opportunities (via press screenings or promotional clips) to let any secrets out before the film premieres September 2. Whether this will be a good or bad move for the project remains to be determined, but we'll know in the very near future.
Until then, you can check out the new trailer and form your own conclusions, folks.
What do you think of the trailer? Chime in below or on Facebook or Twitter.