All-you-can-watch MoviePass returns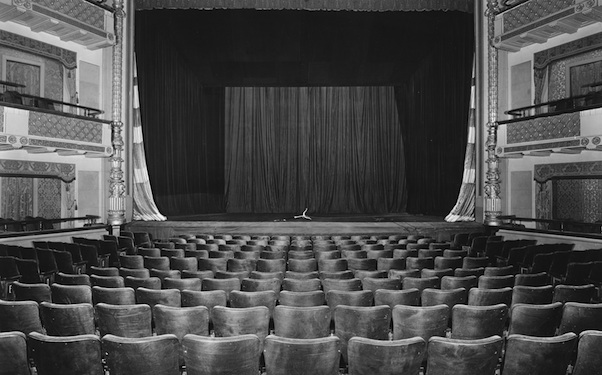 Posted by Matt Singer on
It sounded too good to be a true: $50 bucks a month for all the theatrical movies you could watch at basically any national theater chain. That was what a company called MoviePass offered when it first launched at the beginning of July. Sure enough, it was too good to be true and their beta test was called off at launch because the company hadn't cleared their service with the movie theater chains that would be honoring it. When exhibitors heard about MoviePass the same way we all did, by reading about it online, they weren't too pleased. And that put the kibosh on the whole thing for the time being.
Today, JoBlo (via Variety) says that MoviePass is back, even though they still haven't reached an agreement with exhibitors. Instead, they've partnered with a company called Hollywood Movie Money, "that specializes in vouchers for movies." This is Mike Sampson from JoBlo's explanation:
"Now, MoviePass subscribers would just print vouchers at home and the company will reimburse theater owners the full amount. So how exactly do they plan on making money offering up unlimited tickets but still having to pay the theater owners back at full price? Well, they're hoping you don't really use the service as much as you think you would. The big hook in their business model is that you pay $50 for unlimited movies but probably only see 3-4 movies a month. That would still allow them to clear around $10/month."
This strikes me as a strange business model. Essentially, MoviePass is banking their future on customers not using their service. They plan to find people who are so obsessed with going to the movies that they'll pay $50 a month to see as many as they want, but are also so disinterested in going to the movies that they never bother to get their money's worth out of the service. That seems like a very small niche of wealthy, stupid consumers. By the way even if a New Yorker used MoviePass to "only see" 3-4 movies a month, at the citywide average of $12 a pop, that's already $48. That means bye bye profit margin even on customers using MoviePass at the company's preferred levels.
Seems risky to me, but what do I know? I barely passed high school economics. I'm an extreme case, I know, but I see probably ten to a dozen theatrical movies a month. That makes me the perfect customer for MoviePass and also the worst case scenario for MoviePass. We'll see if I get the chance to try it out. I'd like to.
Would you buy a MoviePass? And if you did, would you use it infrequently enough to make it profitable for MoviePass? Tell us in the comments below or on Facebook and Twitter.