Megan Fox and Jason Segel dive into Judd Apatow's "Knocked Up" spin-off, "This is Forty"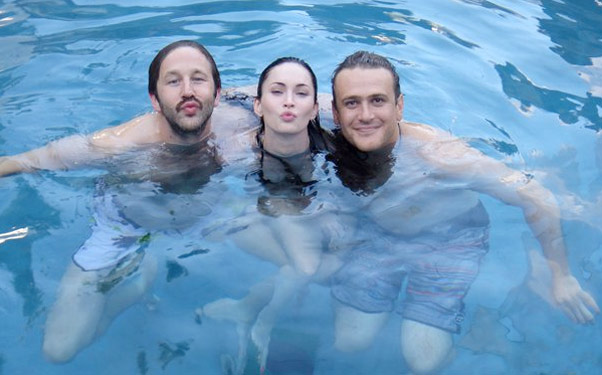 Posted by Brian Jacks on
We still don't know exactly what role Megan Fox will play in Judd Apatow's "This is Forty," but the actress has uploaded a photo that proves at the very least, we'll see her in a swimsuit.
"This is Forty" was spun off from Apatow's blockbuster comedy "Knocked Up," and follows the relationship of married couple Pete and Debbie (Paul Rudd and Leslie Mann). If you recall, Debbie is the sister of Katherine Heigl's character and her relationship with Rudd was a cornerstone of the film, providing a good amount of humor away from the main plot point. In "Knocked Up" we witnessed the couple's ups and downs as Debbie suspects Pete is cheating on her, only to later discover that he'd just been meeting his buddies for fantasy baseball. By the end of the movie, the two had appeared to have reconciled and were celebrating the birth of Heigl and Seth Rogen's baby at the hospital.
Fox is joining returning castmembers Jason Seigl (who played Rogen's friend) and Charlyne Yi (the stoner girlfriend on the couch). We haven't heard yet if fellow friend Jonah Hill will be coming back, or if Rogen will make an appearance. It's safe to say that Heigl won't be anywhere near the set.
In the photo above, Fox does a pool party with Segel and co-star Chris O'Dowd.
"This is Forty" is scheduled for a June 1, 2012 release.
Are you excited to see Megan Fox in Judd Apatow's next comedy? Let us know below or on Facebook or Twitter.