Two mystery Marvel films and a new Pixar movie planned for 2014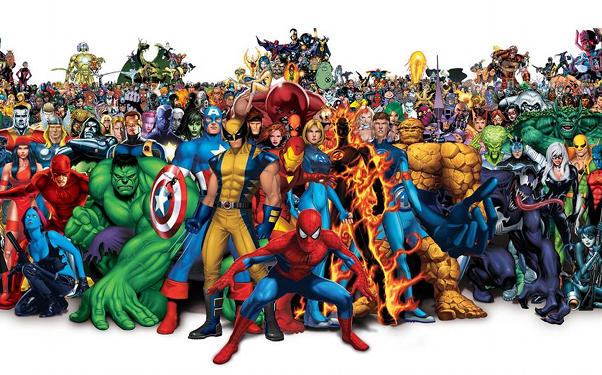 Posted by Rick Marshall on
For the last few years, all of the talk surrounding Marvel's movie universe has focused on the upcoming team-up extravaganza "The Avengers," but what happens after Earth's Mightiest Heroes make their big-screen debut? We know about "Iron Man 3" and the "Thor" sequel in 2013, but now Disney has staked their claim on two more Marvel movie dates in 2014.
According to Slash Film, Marvel's mothership has set aside May 16 and June 27 of 2014 for a pair of upcoming, unidentified films from their growing comic book universe. The company has also tagged May 30 as the release date for a new film from Pixar.
So, what Marvel films could they be planning for those two dates? It's a good bet that one of them is the sequel to "Captain America: The First Avenger," but the other is significantly less certain. Could it be Edward Wright and Joe Cornish's "Ant-Man" or the "Doctor Strange" movie that was making the rumor rounds lately?
There's also a chance that Marvel will want to revisit the Hulk character for another film after "Avengers" once Mark Ruffalo has had a chance to establish himself as the new face of the character's alter ego, Bruce Banner. Beyond that, there's also reason to believe other "Avengers" members like Black Widow and Hawkeye, who were deprived of standalone movies, might get their chance if the characters win audiences over next year.
Off the "Avengers" path, there's also a chance that the long in-development "Runaways" film could finally see the light of day in 2014, offering audiences a new, teenage set of superheroes.
As for that Pixar film, the new release date is the second mystery film from the studio scheduled for the next few years. The May 30 mystery movie will be preceded by a November 27, 2013, film currently on the books but as-yet-unidentified.
Which Marvel and Pixar movies do you think will premiere on those dates? Chime in below or on Facebook or Twitter.