Marvel segues into "Avengers" with new short films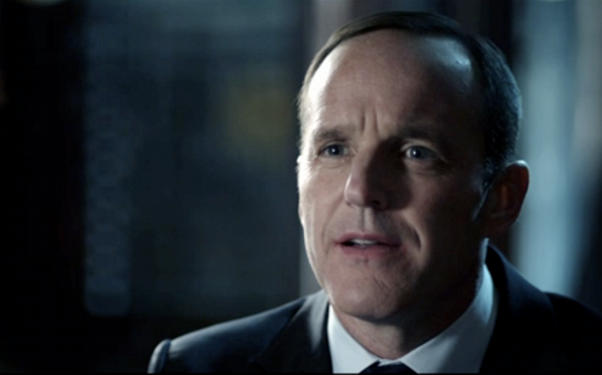 Posted by Rick Marshall on
Now that "Captain America: The First Avenger" is in the rearview mirror, fans of Marvel's cinematic universe have a long wait before the "Avengers" cast returns to the big screen, right? Not so, thanks to a new series of short films produced by Marvel Studios.
A clip from "Marvel One-Shot: The Consultant" was originally screened during Comic-Con last month, but now the short teaser is available online. The short is one of two the studio has planned as lead-ins to "Avengers," with the full version of "The Consultant" available on the "Thor" Blu-ray.
Both "The Consultant" and the next short, "A Funny Thing Happened on the Way to Thor's Hammer…" star Clark Gregg as Agent Phil Coulson, and feature an inside look at the life of a S.H.I.E.L.D. agent in Marvel's growing movie-verse.
While "The Consultant" occurs in the time period between "Iron Man 2" and "The Incredible Hulk," the next short will (as you can probably guess from the title) unfold between "Iron Man 2" and "Thor." There's been no announcement regarding the release date for "A Funny Thing Happened on the Way to Thor's Hammer…" yet.
Over at Marvel.com, Gregg explained the origins of the short films.
"I got a call from a rising young executive over at Marvel named Kevin Feige to talk about the Avengers," he joked. "In that conversation he said they had this crazy idea. They want to do some shorts about a couple of different days in the life of Agent Coulson. Some [would be] connective tissue between the movies and others are behind-the-scenes in the day of a S.H.I.E.L.D. agent, and in my mind [Agent Coulson is] the S.H.I.E.L.D. agent. And I said that sounds amazing! Usually when I'm asked to do a short it's somebody's grad project at AFI or a student film, but this was an entirely different ball game."
The "Thor" Blu-Ray hits shelves September 13.
video player loading
.
.
.
What do you think of Marvel's plans for pre-"Avengers" shorts? Chime in below or on Facebook or Twitter.