"Man of Steel" casting call offers early plot synopsis for Superman reboot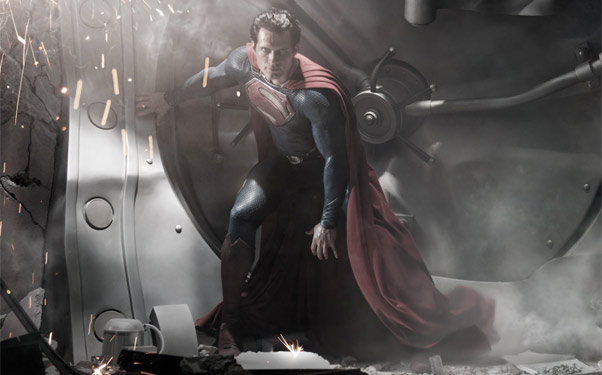 Posted by Rick Marshall on
We still have more than two years to go before Zack Snyder's Superman reboot "Man of Steel" arrives in theaters, but updates on the project have found their way online at a surprising rate lately.
This month alone we've received our first look at Henry Cavill as Superman, as well as some photos from the set of the film in Illinois. And today we have what could be our first synopsis of the film, thanks to a casting call for Vancouver-area extras.
The full text of the casting call is posted over at Superman Homepage, but here's what it had to say about a potential plot for the film:
In the pantheon of superheroes, Superman is the most recognized and revered character of all time. Clark Kent/Kal-El (Cavill) is a young twentysomething journalist who feels alienated by powers beyond anyone's imagination. Transported to Earth years ago from Krypton, an advanced alien planet, Clark struggles with the ultimate question – Why am I here? Shaped by the values of his adoptive parents Martha (Lane) and Jonathan Kent (Costner), Clark soon discovers that having super abilities means making very difficult decisions. But when the world needs stability the most, it comes under attack. Will his abilities be used to maintain peace or ultimately used to divide and conquer? Clark must become the hero known as "Superman," not only to shine as the world's last beacon of hope but to protect the ones he loves.
The casting call goes on to indicate that "Man of Steel" will be moving from its current filming location in Illinois to British Columbia on September 21. Filming will then continue in the Vancouver region through January 2012.
As for what sort of extras they're looking to cast in the film, the call is for male and female actors of all ages, "especially seeking older character faces and those who could be passed off as loggers for Nanaimo and commercial fishermen in Ucluelet."
Before you start packing your bags, though, it's worth noting that the call is for Canadian residents only.
What do you think of the "Man of steel" plot synopsis? Chime in below or on Facebook or Twitter.