Call-In Commentary: Watch the "Like Crazy" trailer with director Drake Doremus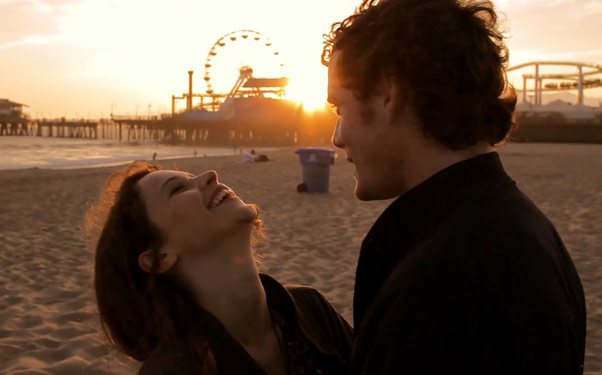 Posted by Matt Singer on
Via Paramount Vantage, here's your first look at this year's Grand Jury Prize winner from the Sundance Film Festival, "Like Crazy." This romantic drama starring Anton Yelchin and Felicity Jones got, like, crazy good reviews at the festival; for a sampling try Eric Kohn's from indieWIRE or John DeFore's from The Hollywood Reporter. The movie, co-written and directed by Drake Doremus ("Douchebag" — the 2010 movie, I'm not judging the man) also scooped up a Special Jury Prize for Best Actress for Jones.
We were lucky enough to have Drake record an exclusive audio commentary for the brand new trailer, which will hopefully be an ongoing feature here at IFC. Check it out below.
video player loading
.
.
.
As you can see, the spot's heavy on mood and light on plot, so here's a bit more on the story, from the film's official Sundance synopsis:
"'Like Crazy' is a film from and about the heart. Jacob, an American, and Anna, who is British, meet at college in Los Angeles and fall madly in love. It's the purest kind of romance–they're each other's first significant attachment. When Anna returns to London, the couple is forced into a long-distance relationship. Their perfect love is tested, and youth, trust, and geography become their biggest enemies…. An original, contemplative look at first love, 'Like Crazy' strikes a universal chord as it explores the bittersweet beauty and impermanence of relationships."
As a survivor (and happy success story) of a long-distance relationship — not as long as Los Angeles to London, but long nonetheless — I have a sneaking suspicion this movie will make me blubber (like crazy) like a lost child. We'll find out when the film opens in limited release on October 28, 2011.
Curious about "Like Crazy?" Tell us in the comments below or on Facebook and Twitter.