Josh Brolin will star in Spike Lee's "Oldboy" remake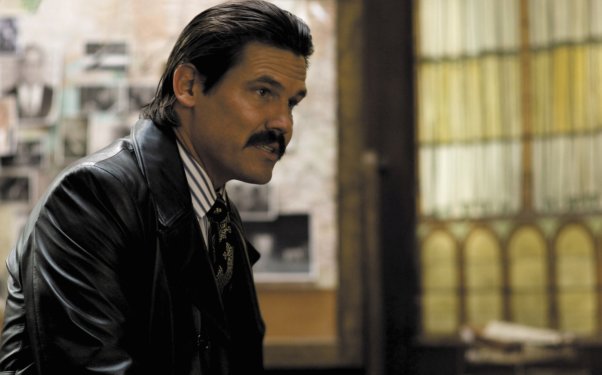 Posted by Matt Singer on
To me, there's a very short list of actors who could pull off an American remake of "Oldboy" and earlier today Deadline reported that one of them got the gig. Mike Fleming says that Spike Lee tapped Josh Brolin to headline his version of the classic 2003 Korean revenge thriller by Park Chanwook.
Brolin will play the sure-to-be-renamed Oh Dae-su, who gets kidnapped and imprisoned for fifteen years without explanation, then released back into the world with vengeance on his mind and a hammer in his hand. In Park's original film, the character was unforgettably played by Choi Min-sik ("I Saw the Devil"), who delivered a rare mix of pathos, insanity, and dark humor. There's just a few American actors who might be able to bring similar depth to the part — Lee's "Inside Man" star Clive Owen would have been another strong choice — and Brolin definitely fits the bill. I even gave this article some artwork from "American Gangster," where Brolin played a corrupt cop whose slicked back look kind of reminded me of Choi's in "Oldboy." Deadline says that Brolin and Lee will shoot the film before the former heads off to make "Labor Day" with Jason Reitman next June.
Ironically, Brolin just finished working on "Men in Black III" with Will Smith, who was the first serious American "Oldboy" candidate a few years ago back when Steven Spielberg was attached to direct. I like this Lee/Brolin direction a lot better.
Do you think Josh Brolin is the right guy to star in an American "Oldboy?" Tell us in the comments below or on Facebook and Twitter.