Jonathan Demme to write, direct, and produce adaptation of Stephen King's "11/22/63"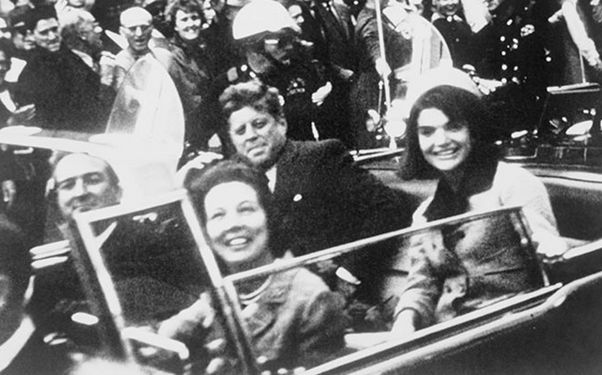 Posted by Rick Marshall on
Yesterday we got word that the "Harry Potter" duo of David Yates and Steve Kloves were reuniting for a series of films based on Stephen King's novel The Stand, and now we have news of yet another work from the horror novelist getting the big-screen treatment.
According to Variety, Oscar-winning director Jonathan Demme has picked up the rights to write, direct, and produce an adaptation of King's upcoming science-fiction thriller 11/22/63. The story follows a high-school English teacher in Maine (of course) who travels back in time to prevent the assassination of former U.S. President John F. Kennedy.
Demme plans to start shooting the film in 2012, though the film has yet to find a distributor.
The accomplished filmmaker is no stranger to adaptations, having previously translated Richard Condon's The Manchurian Candidate and Toni Morrison's Beloved to the big screen. He's probably best known for directing The Silence of the Lambs in 1991, which was based on a novel by Thomas Harris and earned him the Academy Award.
Since then, Demme has directed a pair of Neil Young documentaries and an indie film titled Rachel Getting Married, among other projects.
The novel 11/22/63 is scheduled for release November 8, so we'll all be able to check it out well before filming gets underway.
What do you think about Jonathan Demme directing a Stephen King sci-fi novel? What about the plot to "11/22/63"? Chime in below or on Facebook or Twitter.