Jonathan Blow and "The Witness", Part 2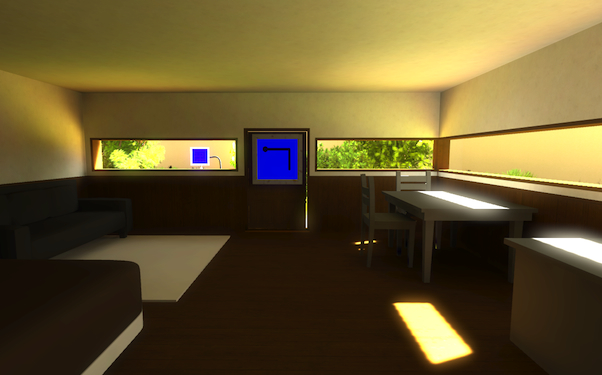 Posted by Evan Narcisse on
In part 1 on IFC's focus on "The Witness," I talked about the experience of playing Jonathan Blow's next game and how it differed from his 2008 hit "Braid." The build of the game I experienced was still a work-in-progress but Blow stated that it provided an accurate representation of what he was aiming for in developing "The Witness." It should go without saying that Blow's not creating such an ambitious undertaking all by himself. "The Witness" is being built by a small team of developers, all at the service of Blow's ideas.
After playing the game for a few hours, I talked with Blow about what he's trying to achieve with "The Witness," the problems with big-budget AAA games and his thoughts on the indie gaming landscape.
One thing that became obvious as I played is that the idea of perspective is super- important here. An audio recording says that the lead character is here supposedly of his own free will, even though we don't know whether to trust the guy who's talking. That puts the player in a complete, moral anti-gravity zone. You don't know which way is up. It seems like the player is going to be able to get their narrative bearings is through the gameplay itself. Is that a fair assessment?
Yeah. The idea is to provide a lot of freedom, and at the same time, not provide a lot of help. What you do in this game, you kind of decided to do. Now, there's sort of a non-verbal guide, in the form of activities that are encouraged. It's how you figure out how to solve all these puzzles. It's pretty straightforward.
Yeah, the exploration and the mechanics of the puzzles are.

But you don't really know the why of it, at least at this point in the game. That's something that sort of comes together by the end.
The very, very end?

Yeah. It's probably at least 10 hours of gameplay. And the way that the story works is each of these areas has a certain puzzle theme that will have a certain narrative. And yet, I don't really know as the designer where the player is going to go and in what order. I don't want to cheat on that kind of thing.
To force them, to experience it a certain way.

Right. So it's a very nonlinear story. But the idea being that you hear all of it, and then you get to the end, and you kind of put all of that together; things start to make sense.
video player loading
.
.
.
Like, in more of an ambient way?

I'm not all about like answering every question someone might have. But there's definitely a backstory going on with this, that you may get a pretty good idea of by playing to the end. But I like the feeling of mystery and not knowing at the beginning.
And that is definitely inherited from games like "Myst," from shows like "The Prisoner," although that [series] tends to be a little more-character oriented. But there's all these machinations that are happening in each of those things.
I feel like when modern games try to do that, it really doesn't work very well because they're so much about guidance now. Modern game design is pretty much, you're going down a linear path and everything is taken care of for you, you know you're in good hands the whole time and the designer has prepped this path for you.
It seems like you might have an unreliable narrator, too? When the person on the recording commented about the situation the player finds himself in, he said, "You have no reason to trust me." But then he says, "I have faith in you." And that kind of hit me weird. Like, well, the guy said something nice, but I don't know if I should necessarily trust him. It feels encouraging and but it leaves you in this motivationally weird space.
video player loading
.
.
.
I remember at IndieCade last year you were calling this an adventure game. So, why these kinds of puzzles? Why first-person?

Yeah. I think of it as kind of what you get when you take on the spirit of adventure games. In this case, it's very specifically a graphic adventure like "Myst," which is like, "Hey, you're on this island and there's stuff to solve, and it's up to you, and there were people there maybe, but they're not around now." But, then we're taking away the "Myst" gameplay and substituting it with something that is more modern. And this certainly is not the only way to do it. There's like an infinite number of ways to do it.