Johnny Depp does his Hunter S. Thompson voice again in "The Rum Diary" trailer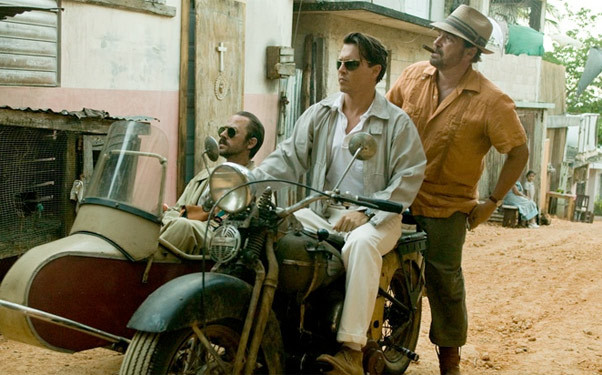 Posted by Aubrey Sitterson on
Though it was shot back on location in Puerto Rico back in 2009, Bruce Robinson's "The Rum Diary," won't see its release until October 28 of this year. But a new trailer just released gives us an early look at this adaptation of one of Hunter S. Thompson's earliest novels.
Thompson wrote "The Rum Diary" when he was in his early 20s back in the 1960s, but when he failed to find a publisher for the novel, it sat it aside for some 30 years, only to finally see print in 1998. The story details a Thompson stand-in's trip to Puerto Rico to work as a journalist in the 1950s, and his subsequent entanglements with the island's wealthy American residents. Also: Substance abuse, violence and all-around psychotic behavior.
Of course, this isn't the first time that Johnny Depp has played the originator of "gonzo journalism," as he was the lead in Terry Gilliam's cult classic "Fear and Loathing in Las Vegas." While the characters in both books apparently share the same distinctive voice, the major difference seems to lie in the fact that the protagonist of "The Rum Diary" also has a full head of hair and pretty impressive abs. Fewer Samoans too.
The movie, written and directed by Bruce Robinson – the "Withnail and I's" first work in over a decade – and in addition to Depp stars Aaron Eckhart, Amber Heard, Richard Jenkins, Giovanni Ribisi and others. Check out the trailer below and be sure to tell us what you think in the comments or on Facebook and Twitter.