Here's what I like about "The Rum Diary" trailer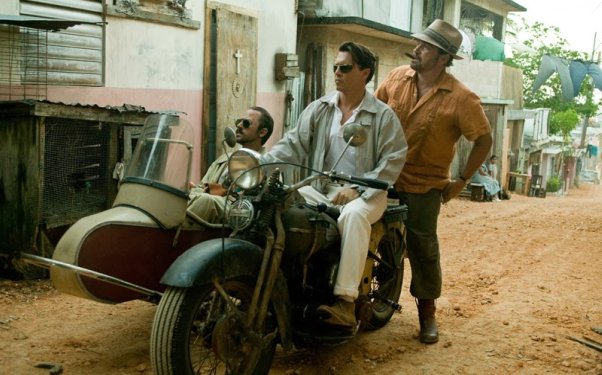 Posted by Matt Singer on
The intoxicating trailer for "The Rum Diary" starring Johnny Depp:
Here's what I like about this trailer:
1)Depp back as Hunter S. Thompson. Anyone who's seem Johnny Depp playing the ultimate gonzo journalist in Terry Gilliam's "Fear and Loathing in Las Vegas" know this was the part he was born to play. Depp lived with Thompson while preparing for "Fear and Loathing" and the two remained friends until Thompson's death in 2005. Depp narrated Alex Gibney's Thompson doc "Gonzo," even paid for the journalist and author's elaborate funeral. Depp knows this character better than any he's played not named Captain Jack Sparrow.
2)It's based on a Thompson book I don't know. I'd already read "Fear and Loathing" when the film came out; I've never read "The Rum Diary," which was written in the 1960s but never published until 1998. The story is loosely based on Thompson's experiences working in Puerto Rico in the late 1950s as a writer for a San Juan newspaper. Since I've never read the novel, I don't know much more than that, which is just the way I like it.
3)It's by the writer and director of "Withnail and I." That would be Bruce Robinson, who hasn't directed a movie since the 1992 thriller "Jennifer 8." He's written a few things, but he's basically been MIA from the film world for almost 20 years. It'll be very interested to see what he brings to Thompson's tale and find out how he adds to his oeuvre of alcoholic cinema.
4)I think I saw a bedazzled turtle. I've got a lot of questions about that guy.
Not much to fear and loathe overall; the movie looks like a lot of fun. It opens October 28.
Excited to see "The Rum Diary?" Tell us in the comments below or on Facebook and Twitter.