"Spider-Man: Turn Off the Dark" lead Reeve Carney to star as Jeff Buckley in new biopic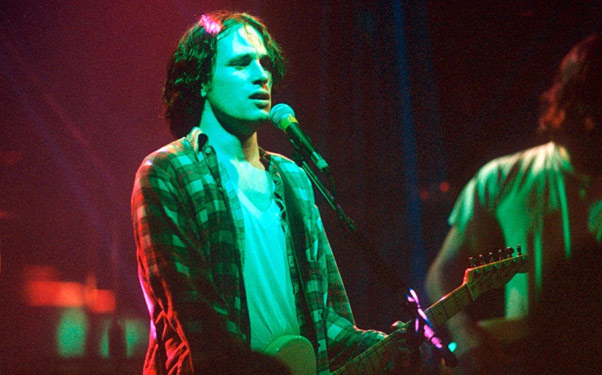 Posted by Brian Jacks on
When Jeff Buckley passed away in 1997 at age 30, the music world lost one of its most promising new artists. The one studio album released during his lifetime was hailed by critics as a modern classic and catapulted the singer-songwriter into the upper echelon of the indie world, where he remained until a tragic drowning incident in a Tennessee river. A posthumous release garnered a Grammy nom.
With so much acclaim and a sad fate, a feature film based on Buckley's life was probably inevitable, and now we have the name of the actor who will be filling the late musician's shoes: Reeve Carney. While he's not the biggest name in Hollywood, Carney has been making waves as the title character in Broadway's "Spider-Man: Turn Off the Dark." The show marked Carney's first foray into acting and professional singing; he had been discovered by director Julie Taymor through his rock band.
Fears over Hollywood's take on Buckley's life can be partly assuaged by the folks involved: the film is executive produced by Buckley's mother, directed by Jake Scott (who helmed the dark Kristin Stewart pic "Welcome to the Rileys"), written by Ryan Jaffe ("The Rocker") and steered by the producers behind "Finding Neverland" and "Control." The company behind the production has also optioned the book "Dream Brother: The Lives and Music of Jeff and Tim Buckley."
According to the filmmakers, the untitled script is based on scores of interviews, unlimited access to Buckley's estate, and the singer's personal journals, drawings and letters. The production is scheduled to begin in New York and Memphis this November.
Are you excited to see Jeff Buckley's life on the big-screen? Let us know below or on Facebook or Twitter.